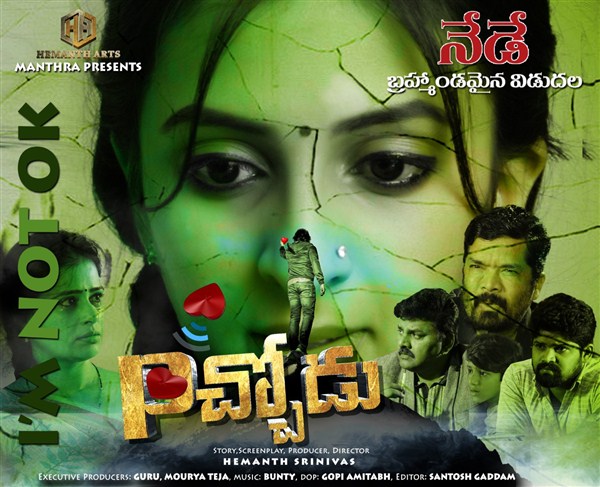 Film: Pichodu
Release Date: November 22, 2019
www.Moviemanthra.com ;Rating: 3.25/5
Cast: Kranthi, Simar, Posani, Satyakrishna, Abhay, Sameer, Mahesh, Apparao, and others
Producer and Director: Gopi Amitabh
Music: Banti
DOP: Gopi Amitabh
Editing: Santhosh Gaddam
Review:
A lot of movies are coming in recent times. Most of them are having interesting and versatile and unique concepts. The film deals with the concept that soulmate is science but not a blind belief. The film is basically based on this concept only. The producer and director is the same for the movie. Read on to know the review of the film.
The makers are confident from the beginning that the film has got a unique concept and they have promoted the same. The director made an interesting film that has filled a lot of maturity in the dealing. The director did enough research on the concept and has executed it well. The film has got an interesting romantic story and it is entertaining too. The director worked hard in framing certain shots in a proper manner. The director made sure the actors also played their parts well. The re-recording of the film is nice and the production values are good.
Verdict:
The film has got an impressive and unique concept. The movie unit worked hard to include a unique message in the film's concept. The soulmate concept is completely intriguing. Also, there are a lot of interesting elements in the film that will impress everyone. The plus points of the film are the concept and the way the director dealt with the movie. The research that went into making the film is so nice and everyone must watch the film to feel it and understand it for themselves. The makers are going to come up with an interesting strategy to promote the film All in all, the film Pichodu is a feel-good emotional entertainer with a good concept.
Punch Line: Engaging entertainer with a good message