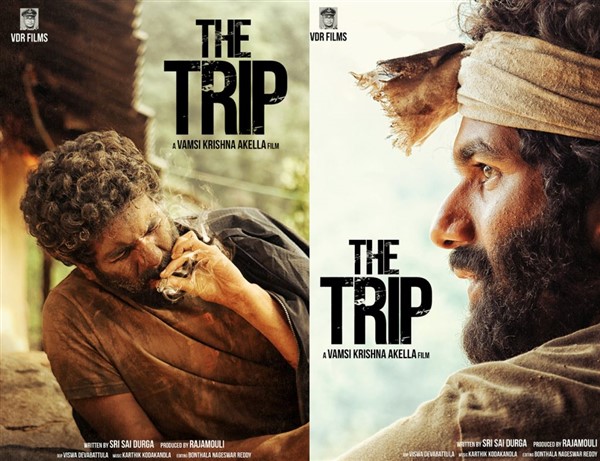 Film;The Trip
Banner ; VDR films
Directed by ; Vamsi krishna akella
Starring; Goutham,Aamani & others
Produced by ; Rajamouli
Release date ; 12/11/2021
Moviemanthra.com rating; 3/5
Story :
The Trip revolves around a brash youngster who gets hooked on drugs and is constantly chasing high everyday of his life. The addiction takes over his conscious decisions as he often finds the lines blurring between good and evil. Things take a turn when Gautham finds himself lost in the middle of a forest located somewhere in the remote landscape of Orissa to where he sets out to get his hands on the finest narcotics in the country. The consequences of all his life decisions finally catch up to him and how Gautham emerges a better man forms the crux of the movie.
Performances :
Gautham delivers an earnest performance in his portrayal of a wayward youngster who is lost in his own miserable world. Aamani's portrayal of Gautham's mother makes you feel for her plight seeing her son suffer through his addiction. Shafi shines in his character and ties the whole movie together.
Turning Point :
Gautham's journey to the Maliguda forest is a major turning point in the movie and also the character's arc. His mothers role in his rehabilitation is also one of the biggest turning points of the movie.
Highlights :
Gautham's performance is one of the major highlights as he carries the movie through till the end. The picturesque depiction of the wilderness is also a major highlight of the movie. The screenplay and writing are crisp, keeping the audience hooked throughout the run time.
Minus Points :
The remaining supporting cast could have done better to keep the story engaging and do not add any substance to the movie. There are many minor twists in the movie which could have been avoided. The Background score could have been better to add an elevated essence to the movie.
Verdict :
The first half sets up the plot all the while dealing with the downhill slope in Gautham's life. The second half lags a bit with its slow paced narration. The Trip is a movie which compels the audience to introspect their lives and the decisions they make along the way. The Trip is sure to attract youth to the theatres and also their families for the underlying emotional journey of the mother. The Trip is a movie which is not to be missed. So, grab the popcorn and head on to watch this movie.