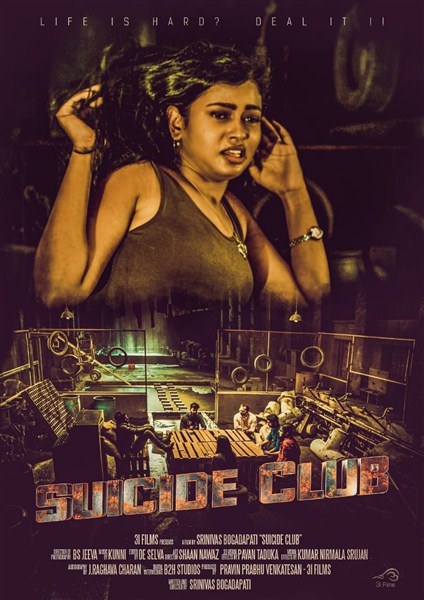 Film: Suicide Club
Cast: Praveen Yendamuri, Shivaramchandravarapu, Chandana, Venkata Krishna, Sandeep Reddy and Saketh Singh
Director: Srinivas Bogadapati
Release date: November 22 2019
Language: Telugu
www.Moviemanthra.com Rating: 3/5
Story:
The plot of Suicide Club revolves around six people who want to commit suicide. One of those six persons asks the other five people why they want to commit suicide. Does everyone tell their reasons? What are those reasons? Will they commit suicide? or why the sixth person wanted to know the reasons for everyone? To the answers for these, watch the film at your nearest theatres.
Performances:
Venkata Krishna's acting stood out among others in the films. His five minutes dialogue in the film got applause from the audience. Even though she is the only female actor in the film, Chandana gave a good performance. Rest others have done justice to their roles.
Plus Points:
Performances
BGM
Story
Direction
Minus Points:
Few Boring Scenes
Verdict:
Suicide Club got made both in Telugu and Hindi. The director Srinivas managed to convey the story in a good way with a crisp runtime. The story is simple and didn't have any unnecessary elements in it. Even the actors have done their job well, even though they are newcomers. The background score was brilliant. Even the cinematography and the visual effects were quite well done. Overall, it is a commendable effort from each department.
Punch Line: Suicide Club is a feel good movie