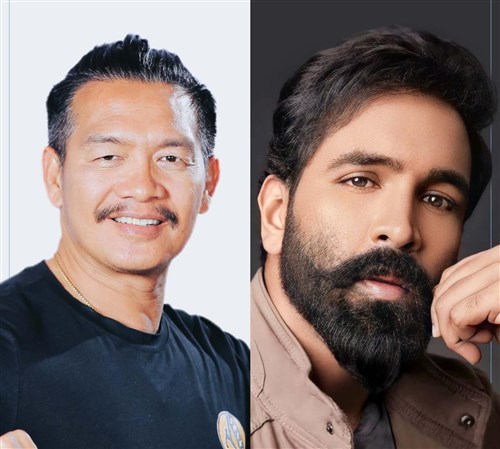 After announcing the huge star cast like Prabhas, Mohanlal and Shiva Rajkumar, in a thrilling development for the upcoming mytho-actioner, 'Kannappa,' renowned action director Kecha Khamphakdee has been roped in. Known for his work in blockbusters like 'Jawan,' 'Ponniyin Selvan 1,' and 'Bahubali 2,' he has been brought on board to helm the action department. His addition promises to infuse the movie with an international flair that will captivate audiences worldwide elevating the film to global standards. His previous work in major films already attests to his ability to create breathtaking stunts and action sequences that resonate with a wide range of audiences.
The addition of Kecha Khamphakdee to the film's crew reflects a commitment to delivering action-packed sequences that will undoubtedly leave audiences on the edge-of their seats. Vishnu Manchu has designed Kannappa on an epic scale and it is indeed shaping up to be a cinematic experience that fans around the world are eagerly waiting to watch. 'Kannappa,' features a compelling warrior narrative that unfolds with unprecedented, high-octane action sequences featuring ancient weaponry. It requires specific skill sets and Kecha was the perfect man for the job who could make it fresh and extraordinary.
Talking about it, the leading man tells us, " Kecha Khamphakdee's expertise in crafting electrifying action sequences aligns perfectly with our vision for this epic project. With Kecha's involvement, we're taking 'Kannappa' to a whole new level, promising audiences a cinematic experience that will leave them spellbound."
A team of 80 skilled stuntmen and rig experts hailing from Thailand and Hong Kong have come down to bring their expertise to the film's shoot. Their presence along with Kecha's expertise promises an action-packed masterpiece, with a fusion of talent and experience that's sure to captivate audiences.