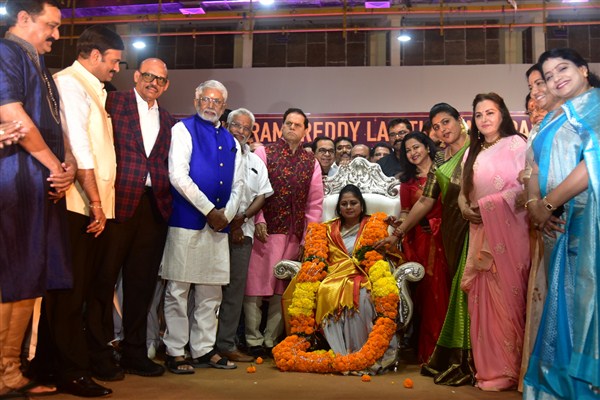 T Subbarami Reddy is celebrating his birthday today and a few celebrations in this regard were held today. The event took place in Vizag. Many Celebrities grace the event which held on 17th Sept in Vizag city.
Speaking at the event, Subbarami Reddy said that he wants to give a good experience to small screen audience. That is the reason why he holds this event each and every year on his birthday. Happy for giving Abhinaya mayuri to Jayasudha on the occasion of my birthday.
Murali Mohan said that Subbarami Reddy encourages actors every now and then. He congratulated Jayasudha who was felicitated in this event.
Rajasekhar said that Subbarami Reddy is a great human being. He added that Subbarami Reddy's genuine nature makes him a lovable character.
Bramhanandam said that Subbarami Reddy holds great events to complement senior actors. This is a positive trait of his.
Jayasudha thanked Subburamireddy for giving her the title, Abhinava Mayuri. She feels that this title makes her feel more empowered