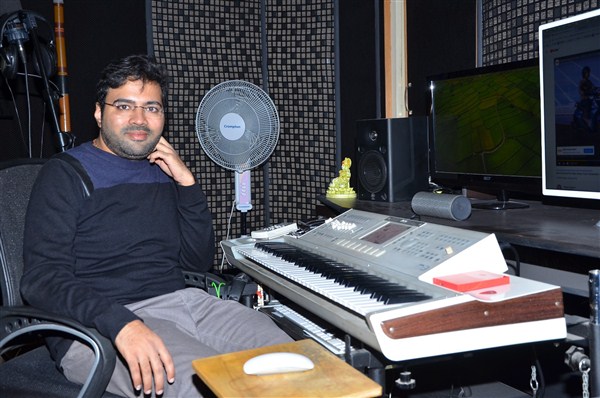 Sekhar Chandra is one of the popular music directors in the music industry in Tollywood. The music director worked for the movies like Nachavule, Nuvvila, and Ekkadiki Pothavu Chinnavada, and Karthikeya. The music director met the media today and interacted with the press. THe music director is extremely happy with the way his previous movies became a hit. The music director now worked with the film Valayam that releases on 21st of this month. The music director revealed a lot of interesting things about the movie. Read on the interview here.
What do you think about your career so far?
I did 35 movies in the career spanning 14 years and I only do two to three films in one year. I might have to speed up my career to do more movies.
Do you have any regrets of not working for a commercial cinema?
I did have a regret that I did not work with any big music director. The reach for the film would really be high but yes, I am not able to do that. If I did it, I would have gone fast into the public.
Who is your inspiration in doing music?
I always like AR Rahman and his music. I am inspired by him and at the same time, I also like the music of MM keeravani. I also listen to a lotof Hindi music.
What is the difference between Fast beat song and Melody song?
When compared, the melody song will reach the audiences slowly but it will remain in their memories forever. But, Fast beat song will attract them fast but might not be with them forever.
What films did you want to do next?
I did music for the film Valayam now. The film releases on 21st of this month. I am sure the film impresses everyone. Also, I signed another film with Bekkem Venugopal and it will come out soon.