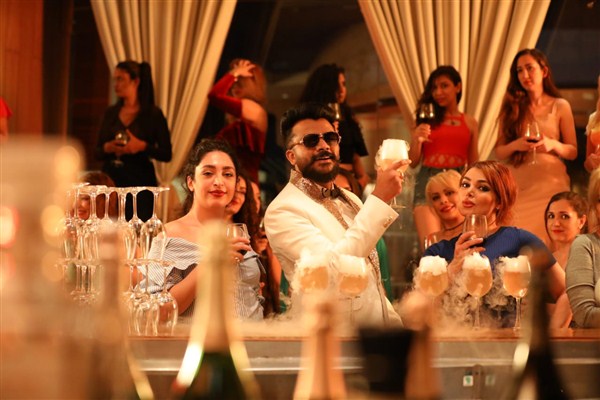 The New Year 2021 is around the corner but this time the celebrations are going to be a bit different because the world is going through a pandemic crisis. But it did not deter the spirit of bringing the New Year with a joy.
So Kannada sensational music composer Chandan Shetty has joined forces with United Audio for a 'PARTY FREAK.' This song is dedicated for all those who wish to celebrate the New Year in a grand manner. The musical video showcases composer Chandan Shetty himself grooving with hot ladies. Bajarangi Mohan has supervised the choreography and it is really a freaky track.
UNITED AUDIO Spearheaded by Chaitanya Lakamsani,offers incisive coverage of local and gobal talent and at the same time producing stories on every genre of music from party anthem to the cultural potpourris of new bands.
Chandan Shetty is the one who is actively encouraging independent music and this one falls in the same bracket. Sit back and celebrate the New Year with 'PARTY FREAK.'
PRO ; GSK MEDIA