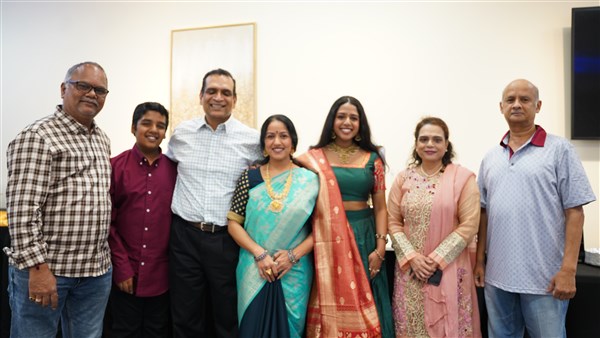 Actress Prashanthi Harathi's daughter Tanya Harathi's video album "Teluginti Samskruthi" has received superb success and impressed the music lovers. The music video was conceptualized and produced by noted director VN Aditya. Kiran Gudipudi played another lead role in "Teluginti Samskruthi".
This music video released by director Raghavendra Rao has received a good success with more than one million views. The music video team said that the success of the music video of "Teluginti Samskruthi" has instilled confidence in their team and they are happy to see the response from the audience. Team members thanked Director VN Aditya and Raghavendra Rao.
Radhakrishna Harathi acted as the producer for "Teluginti Samskruthi". Murali Rudra, Anvesh Mavillapalli and Anand Pawan Naidu worked as editors for the video while SA Quddoos composed the music. Sri Ram Tapasvi wrote the lyrics. Sung by famous playback singer Srinidhi, this song is impressing the music lovers.