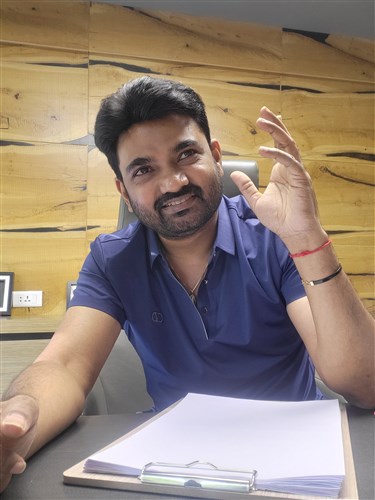 Telugu cinema has seen an influx of talented directors who have left an indelible mark on the industry. One such director who has consistently delivered successful films and earned a place in the hearts of the audience is Maruthi.
Talented filmmaker Maruthi is a director who knows the pulse of all sections of the audience irrespective of whether it is class or mass. His films are enjoyed by the audience of all age groups. Known for his ability to blend humor, romance, and drama seamlessly, Maruthi has carved a niche for himself in the competitive world of Tollywood.
With Bus Stop and Ee Rojullo films, the director created a sensational trend among youth. The director made a film using digital technology, and proved that he can make a successful movie by picturing it in 5D. Maruthi started horror comedy trend with the blockbuster Prema Katha Chitram.
With Bhale Bhale Magadivoy, Maruthi took next step as a director by providing a clean family entertainer and changed his route to delivering clean entertainers. Even if his movies get average reception, they bring profits to the distributors and producers.
Director Maruthi is currently making a huge Pan India movie with Rebel star Prabhas. This is going to be a special movie in his career. Maruthi says that this film will be filled with entertainment which is his strength while remaining suitable to the ytar image of hero Prabhas. Director Maruthi said that his film with Prabhas is progressing in a positive atmosphere. Recently, the movie "Baby" produced by Maruti under the banner of Mass Movie Makers along with his friend and producer SKN was a huge success.
This talented director says that he always learns new things from his flop movies. Being a producer himself, Maruthi's professionalism as a director is shown by making films within the budget of the producer.
Maruthi has undoubtedly become one of the most sought-after filmmakers in the industry with his impressive track record of successful films. Maruthi has consistently delivered hits that strike a chord with the audience. One thing is certain – Maruthi's films will continue to bring laughter and entertainment to the audience for years to come.