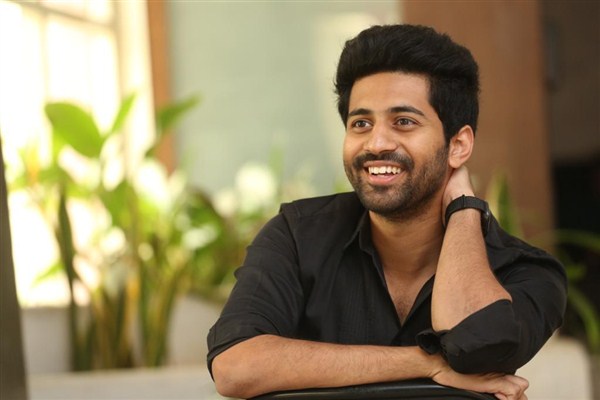 Viswanth Duddampudi is one of the talented actors in the movie industry. The actor made his debut long back. He did the films Manamantha and Kerintha in the past. He also played a role in Nani's Jersey. Now, he is coming up with a film titled O Pitta Katha. Bhavya Creations is the production house bankrolling the film. V Anand Prasad is the producer of the film. Chandu Muddu is the director of the film. Brahmaji's son Sanjay Rao is also making his debut with the film. Nithya Shetty is the leading lady. The film releases on the 6th of this month. The film unit is busy with the promotions of the movie and Vishwanth interacted with the media to reveal a lot of things about the film. The following are some excerpts from the interview.
How did you come into this film?
Yeleti garu told me about the film. Since I already worked with him and respect him, I agreed to do this film, after listening to the script.
What is your relation to Chandrasekhar Yeleti?
I did Manamantha under his direction and I respect him a lot. I traveled with him for a while and he is an expert with screenplays. I respect him and always happy to be associated with him.
Why did you sign this film?
There are a lot of thrilling points in the film and I am sure the audiences will also feel the same. There are a lot of variations in the character I played and I never did a role like that in the past.
What is your journey in the industry?
I did all feel good films so far. I got a good name because of the films I did. The films did not work in terms of commercial elements but I am satisfied as an actor with these films. I am always happy and proud to be a part of Manamantha.
What are your upcoming films?
I am doing a film called Kaadhal. Boyfriend for Hire is another film that I am shooting for. It is an emotional film with commercial elements. I am acting in these two films.