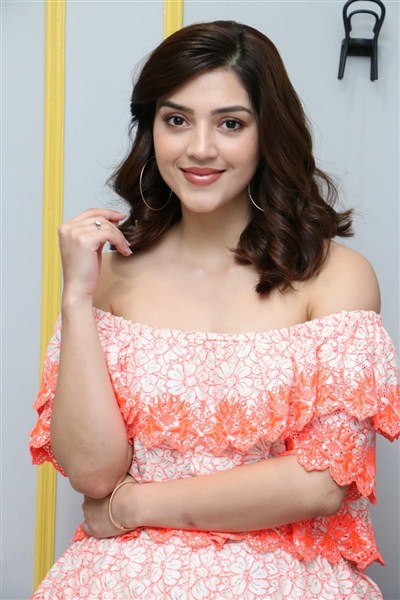 Mehreen Kaur is one of the successful heroines in the Tollywood film industry. She scored a big hit with F2 last year and she recently acted with Dhanush in Pattas. Her last film in Telugu is Entha Manchivadavuraa that released during Sankranthi. Now, the heroine gears up for the grand release of the movie Ashwathama where she romances Naga Shaurya. Touted to be an action drama, the film has got a lot of interesting elements in it that would impress the audiences big time. The actress interacted with the media to reveal a lot of exciting things about the movie. The following are some of the excerpts from the interview.
Tell us about the film.
The movie revolves around the issues that are happening in society with respect to girls. The problems they face and the delay in justice are discussed in the movie. We told an honest story in the movie.
Tell us about your role.
I fall in love with the hero and I play a role where I exhibit myself as a possessive lover. My character came out well and it supports the hero character for a good cause.
Have you watched the film?
I did not watch the film. I am busy with back to back shoots. I knew that the output came out well. I am excited to see the film soon.
Tell us about the love track in the film
The love story is very interesting in the film and the opening sequence is one of the major highlights of the film. I am sure that everyone likes the love track of the movie.
How is it working with Naga Shaurya?
Naga Shaurya is a very hard-working actor who is also a multi-talented person. He has got an image of his own and he is a sweet person too. He is very honest and very simple. He supports his co-stars well. I am happy to work with him.