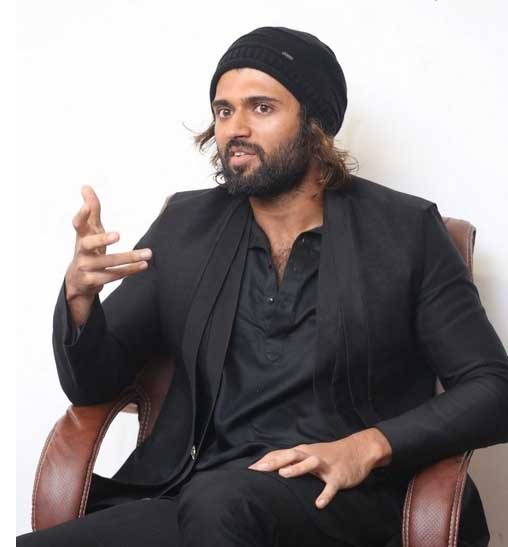 Vijay Devarakonda is one of the successful heroes in the movie industry. After the failure of the movie Dear Comrade, the young hero is planning to come up with an exciting film. The actor wants to score a hit this time, at any cost. Vijay Devarakonda teamed up with director Kranthi Madhav for the first time for the film World Famous Lover. He looks forward to the grand success of the film and wants everyone to like it. He romanced four heroines in the film. KS Rama Rao is the producer. Vijay Devarakonda promoted the film in an aggressive manner and is happy to interact with the media today. The following are some excerpts from the interview.
Why did you say that you will not do love stories?
I am changing as a person. I am undergoing a new phase in my life. That is why I decided to make changes to everything.
What are you planning to do next?
In three months, you will see me new in my films and as an actor. I know the kind of cinema I am doing for the next two years which will be different. Those are the stories I wanted to do.
Are you planning to do variations in the roles you are doing?
Arjun Reddy is a big hit. People will still compare me if I am doing a film and sport a beard. I am okay to get compared with Arjun Reddy. But, I don't mean that I can not show variations in love stories but overall, the film stays in a different space.
Did you get bored because of the love stories you did?
No. I just felt that I should be out of there and undergo a change. If I don't feel it, I can not do it. We covered everything in love.
What is the meaning behind the title?
The title is related to the dialogue to some scenes in the film. You will understand if you watch it the film.