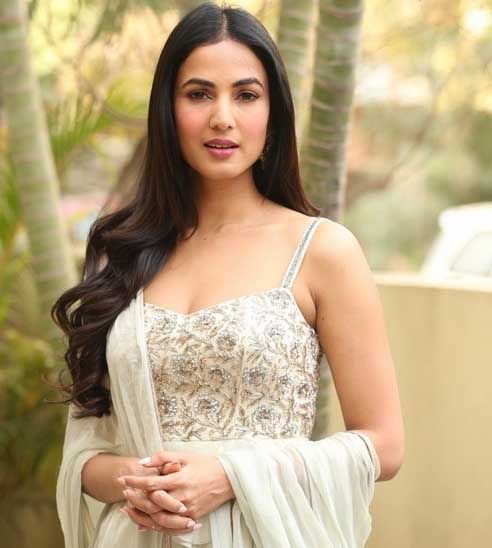 Sonal Chauhan is one of the popular heroines in the Telugu movie industry now. The actress has been constantly working hard to make an impressive mark of hers at the box-office. She has been working for quite some time now and teamed up with Balakrishna Nandamuri for the thirdd time, after the successful movie Legend. The combination of both Balakrishna and Sonal is always impressive. Now, they are coming up with the film Ruler. KS Ravi Kumar is the director of the movie. The actress has been taking part in the promotions of the movie and she interacted with the media to answer a lot of questions about the film, her life and career in general. The following are some of the excerpts from the interview. Check them out.
How is it working with Balakrishna for the third time?
I was scared before meeting him but after knowing him in person, my fear gone. He is very jovial personality who exhibits a great sense of humour. I would like to work with him in more movies.
What is your role in the movie?
I am playing Harika in the film who is a head strong lady. She is very stubborn. The role is glamorous and also emotional at the same time.
How did you get the chance?
Director KS Ravi Kumar garu called me up and narrated the story. I accepted the project then. I would have accepted the film even before listening to the story.
Are you doing any other films in Telugu?
Two of them are in the discussions stages. I will let you know about them soon
Are you doing web series?
I wanted to do web series but there is no proper story. I want to do one in Hindi.