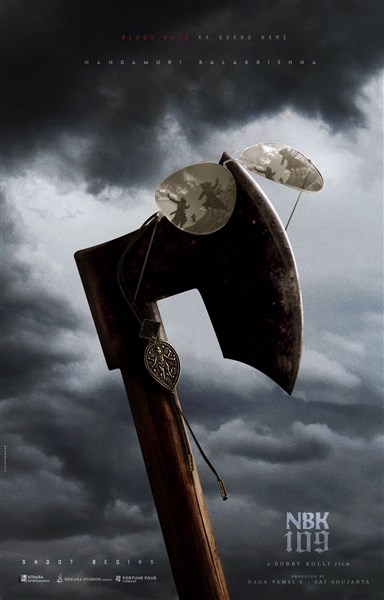 Balakrishna has become a synonym for action entertainers and big blockbuster successes over 46 years of his legendary career. He gave life to larger-than-life and memorable characters on big screen in his typical style.
Whenever he roars on screen, box office records have been broken to remember for a long time. Now, Nandamuri Balakrishna is coming with another huge action spectate in the direction of Blockbuster director, Bobby Kolli.
Sithara Entertainments, who have been the busiest production house of Telugu Cinema, in recent years, have decided to produce this action spectacle on a grand scale.
Bobby Kolli, is known for his stunning visuals and grand presentation of his lead actors. He is promising Blood Bath with Nandamuri Balakrishna in the lead.
In a creative poster, he showcased "Lord Hanuman" Amulet or Talisman with spects reflecting "Lord Narasimha" hitting Demon or Asuras! With the poster the makers have announced that NBK109 shooting has started.