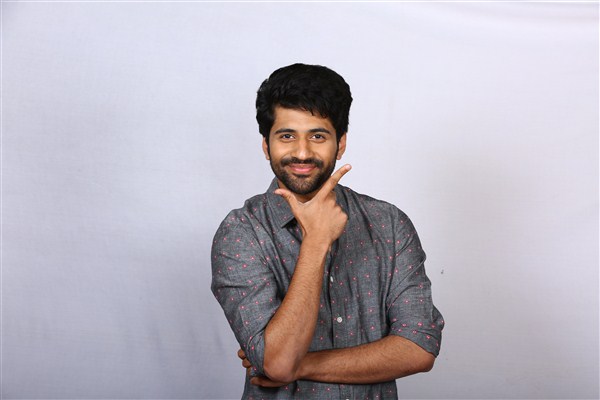 Starring Dr Rajendra Prasad and Viswant Duddumpudi in the lead roles, 'Tholu Bommalata' is gearing up for its release on November 22nd. The film was directed by Vishwanth Maganti and bankrolled by Durga Prasad Maganti. Here's a transcript of the interview with the Viswant.
How did Tholu Bommalata happen?
The director, Vishwanth Maganti and I have been good friends for a long time. He approached me with 'Tholu Bommalata' story while I was busy with 'Jersey'. I liked the story and gave the nod to this film.
Few words about your character in the film?
I play a key role in the film. 'Tholu Bommalata' is not a hero-oriented film. All the characters are equally important and that is the beauty in this case.
Why are you not preferring to act as male lead?
I personally feel that cinema is bigger than anything and everything. I prefer to play roles that have great prominence in the story and make choices accordingly. Same is the case with 'Jersey', 'Tholu Bommalata', and my upcoming film that is being directed by Chandrasekhar Yeleti.
How is 'Tholu Bommalata' different from other family entertainers?
Family entertainers date a really long way back and we all aware of it. I can't speak much about this film now. But I can say that the story deals with minute disputes between family members and their emotional journey.
Why did the director, Vishwanth place his trust on you to play this role?
We did not think about any calculations and equations while making this film. We mutually admired the story and that is how I ended up doing this film. There is nothing more to it than that.
How was your working experience with Rajendra Prasad?
Rajendra Prasad garu is a very jovial person. He breaks the ice with a funny joke as soon as we enter the set. There was an added layer of comfort while working with him.
How important is music and background score for this film?
Our music director, Suresh Bobbili did an excellent job. His background score for the climax portion is a standout and it adds a lot of depth to the process.
Did you personally connect with the film?
'Tholu Bommalata' is a near-to-life family entertainer with very realistic emotions. I could personally connect with the story as the situations in the film closely resemble those of my personal experiences with my family members.