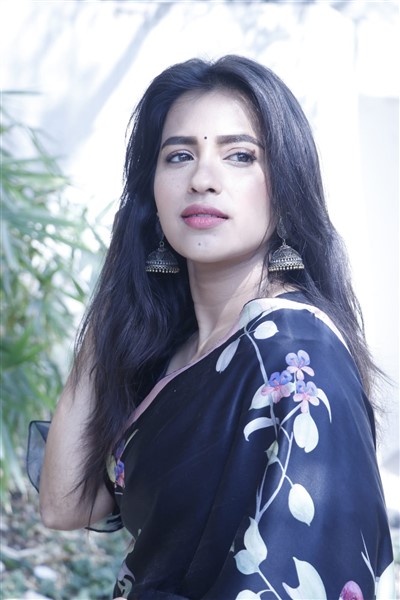 Young actor Rakshit Atluri garnered the attention of the film industry and the audience alike with his performance in 'Palasa 1978'. He is now acting in a heart-touching movie, once again. SVS Constructions Pvt. Ltd. has collaborated with AG Film Company to produce a film titled 'Sasivadane', which is produced by Ahiteja Bellamkonda. Komalee Prasad is its heroine. Directed by Sai Mohan Ubbana, the film's Concept Teaser was today unveiled.
The teaser begins with a friend asking the hero as to how he is going to convince the parents of a girl he is in love with. At this, Rakshit's character says that love is not constrained by limited identities such as caste and economic status. "If you have decided to love someone, you must be ready to even wage a war," the lead man says.
The conversation in the teaser, the visuals, and the BR Ambedkar quote against the foundations of caste that is seen on a wall in the village – these elements make us believe that the film is going to be exciting.
Producer Ahiteja Bellamkonda said, "'Sasivadane' is a beautiful, meaningful love story. The Concept Teaser is receiving a wonderful response. The shooting will begin sometime in October. More details will be revealed soon."
Rakshit Atluri and Komalee Prasad are the lead pair.
PRO: Surendra Kumar Naidu-Phani Kandukuri (Beyond Media); Colourist: A Arun Kumar (Deccan Dreams); CEO: Asish Peri; Executive Producer Sripal Cholleti; Cinematographer: Saikumar Dara; Music Director: Sharavana Vasudevan; Costumes-Presentation: Gouri Naidu; Producer: Ahiteja Bellamkonda; Writer-Director: Saimohan Ubbana.