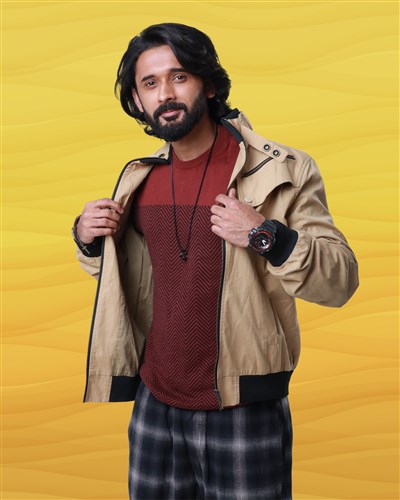 Actor Yash Puri has made a name for himself as a talented young hero with films like Cheppalani Vundi, Alanti Sithralu and Shaakuntalam. The actor is coming with his upcoming film titled Happy Ending. Apoorva Rao is playing the heroine in this movie.
This film is jointly produced by Hums Tech Films and Silly Monks Studios. Produced by Yogesh Kumar, Sanjay Reddy, Anil Pallala. The film is directed by Kaushik Bhimidi. The songs that have already been released from this movie have received a good response. Today they have released the lyrical song 'Ori Pillagada' that has vibeful and energetic rap beat.
The song 'Ori Pillagada' has been picturized in a rap style with a catchy beat. Lakshmi Priyanka has penned the lyrics to the energetic tune rendered by music director Nidamarthi Ravi and Lavanya Sista has sung it. MC Teddy rapped for this song. Makers planning to release the film Happy Ending very soon.
Cast – Ajay Ghosh, Vishnu, Jhansi, Anita Chaudhary, Harsh Roshan, Jiya Sharma, Vamsi Nekkanti, KMM Mani, Kamal Tumu, Shwetha etc.
Technical team
Music – Ravi Nidamarthi
Cinematography- Ashok Seepalli
Editor – Pradeep R Moram
Screenplay – Nagasai
Line Producer – Prasad Billakurthy
PRO – GSK Media
Executive Producer – Kiran Ramanujam
Producers – Yogesh Kumar, Sanjay Reddy, Anil Pallala
Story Direction – Kaushik Bhimidi