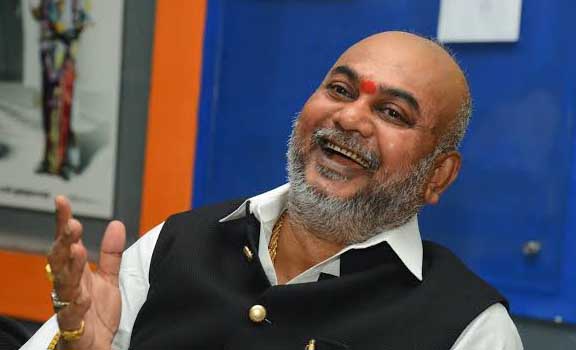 Oollalla Oollala is the upcoming Telugu film which is creating quite a decent buzz in the movie industry. Guru Raj is the producer of the movie. He also played a character in the film. He earlier produced the films Lovers Day, Anandam and Rakshaka Batudu in the past. The producer now comes up with this new movie where Nataraj plays the hero marking his debut. Actor Satya Prakash is also making his debut as a director with the movie. At the same time, the film is said to have come out well and he interacted with the media today and the following are the excerpts from the interview.
Tell us about your role in the film.
I played a role in the film but I did not do anything substantial. My character is very much limited in the film but will make a big value. My role is very crucial for the movie. Initially, we wanted to cast many but finally, I did it.
Tell us about your background.
When I was struggling, I did not get enough roles to do. I struggled a lot to make a mark here. I belong to an agriculture based family from Nizamabad. I left acting trails and did real-estate business. I then started looking for new trails.
What is the film about?
The film is a suspense thriller that has a lot of interesting elements in it. I am sure that people will love it and we are banking on the publicity with one poster.
Tell us about director Satya Prakash.
Every one of us knew that he is a brilliant actor but he has done his job as a director very well in the movie. Satya Prakash has everything perfect with his story. We worked out well and has come out with great output. We came up with a good movie.
Tell us about Natraj.
Natraj played the hero in the movie and he worked really hard. People will look at him like an experienced hero. He got good training and finally made his mark with this movie.