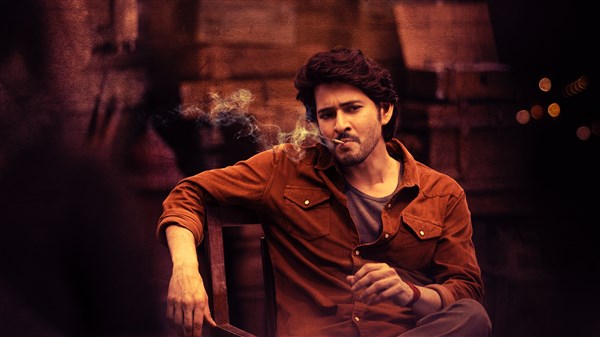 Superstar Mahesh Babu and wizard of words, legendary writer-director Trivikram Srinivas are coming together after a gap of 13 years with Guntur Kaaram. They delivered cult classic films like Athadu and Khaleja. Fans have been eagerly waiting for their combination to come together and deliver another memorable film.
Highly successful producer, Haarika Hassine Creations, S. Radhakrishna, have brought this highly awaited combination together for the film. Ever since, the movie has been announced fans of the combination have been asking for updates regarding the film at every juncture.
They wanted to know when the shoot is happening, how the movie is shaping up and what kind of songs are being composed, literally, everything about the film, they ought to know, they sort out to know.
Makers did a great job in keeping the rumours at bay and give right information at right time. After the special teaser released for Superstar Krishna's birthday, fans have been awaiting for first single release from Guntur Kaaram.
SS Thaman, who has delivered great audios for Mahesh Babu and Trivikram Srinivas, separately, is composing music for this hugely anticipated film. Now, the makers have decided to celebrate Diwali with a spicy track like Dum Masala.
Also, the track has been released on the occasion of birthday of director Trivikram Srinivas on 7th November at 04:05 PM. Dum Masala song lyrics is written by Sarawasthi Putra Ramjogayya Sastry and crooned by Sanjith Hegde and Jyothi Nooran. Lyrics bring out the attitude of the lead actor, Mahesh Babu's character in a massy way. His swag and place hailing from are beautifully interlinked in words to give an insight into his character.
The tune from Thaman uses instruments to give explosive sound design to on screen narrative of the character. With lines like "Naa Navvula Kotani nene enduku padagottali", "Anunithyam naa tho naake yuddham", lyricist also brought out depth in the character. This song will be a great recipe for fan celebration for upcoming festivals.
Latest sensational actress, Sreeleela, got a huge opportunity to share screen with Mahesh in this film. Also, Guntur Kaaram cast includes hugely popular and most sought after names like Meenakshi Chaudhary, Jagapathi Babu, Jayaram, Prakash Raaj, Ramya Krishnan.
Highly regarded Manoj Paramahamsa is handling cinematography while AS Prakash is handling production design. National Award winning editor Navin Nooli is editing the film while Ram Laxman masters are composing action sequences. Guntur Kaaram with a promise to be Super Massy film from Mahesh Babu and Trivikram Srinivas combination is gearing for release this Sankranthi, 2024 season. More details will be announced soon.
SONG VIDEO LINK:

L.VENUGOPAL
journalist, P.R.O