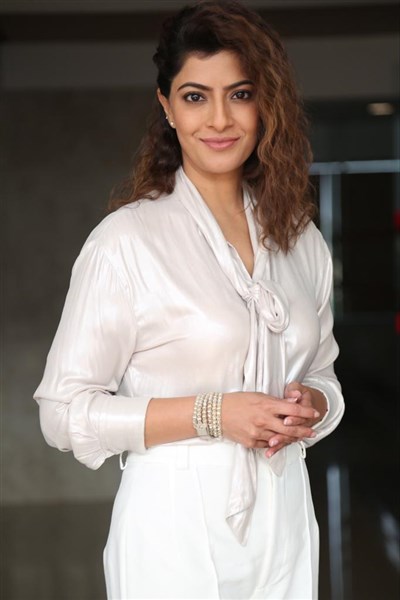 GA 2 Pictures is planning to release 'Kota Bommali PS' in a grand way in theatres on November 24. Teja Marni has wielded the megaphone. Produced by Bunny Vass and Vidya Koppineedi, the film stars Varalaxmi Sarathkumar as a hot-headed cop.
In this interview, the 'Krack' and 'Naandhi' actress talks about her role, working with Srikanth and others, the film's highlights, and more.
Highlights from the interview:
This is the first time that I have played a cop in a Telugu film. I have done so previously in Tamil and Malayalam. Investigative thrillers have become a trend these days. Right from the beginning, I have wanted to try variety in Telugu. 'Kota Bommali PS' offered me a platform for the same.
The cat-and-mouse game involving Srikanth garu, me and others is interesting. He too is a cop like me in the film. What happens when one of the cops goes berserk? What happens when a police officer turns criminal? What happens when an upright cop chases such a deviant cop? That's interesting to watch in the film.
In the Malayalam original 'Nayattu', my character has no equivalent. The place of my character in the Telugu adaptation is much more significant. This is not a politics-heavy movie. But a few lines allude to the electoral system. It's not against any party. It is about voting behaviours to a small extent.
This is the first time that I have smoked in a film. It was a funny experience to pretend like I was enjoying it. After the director called 'Cut', I would feel a bit discomfort (laughs). As an artist, I have to submit to the character. I have always been conscious about playing roles that are remembered by the audience. I play roles that others can't play. I am happy to be in that space.
The outdoor shoot involved shooting in a jungle, etc. It was not friendly terrain. I have only a few combination scenes with Srikanth garu. He is a simple and sweet human being. Director Teja Marni is such a soft-spoken person.