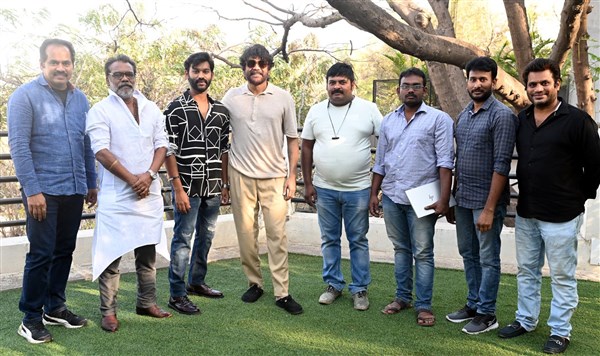 It is well-known that production number two, which Bomma Devara Ramachandra Rao directed and produced alongside Teja Bomma Devara and Rishika Lokre for Sai Ratna Creations under Bomma Devara Sridevi, debuted to much excitement in Hyderabad's Annapurna Studios.
But suddenly, this movie is receiving more advertising. The creators of this movie have unveiled the motion poster for the first peek. This first image at King Akkineni Nagarjuna holding the motion poster has been made public by the film's creators. Subsequently, Nagarjuna claimed that everyone had enjoyed and approved of the motion picture's first look. Chitraunit has my best wishes.
Moreover, the music and RR are heard in this motion poster. It appears that this film will depict a lovely love story on screen. It appears that Vikas Badisa's music will be a significant draw for this film. The cinematography of Vasu is a bonus for this film. The film's editor is Uddav SB. Further information about this movie will soon be released by the producers.
Actresses
Teja Bomma Devara, Rishika Lokre, Jaya Prakash, Shailaja Priya, Meka Ramakrishna, Naveen Neni, Ravi Shiva Teja, Master Ajay, Anjali, Sri Latha etc.
Presented by: Doll Devara Sridevi
Banner : Sai Ratna Creations,
Written and Directed by: Chandra
Producer : Bomma Devara Ramachandra Rao
Director of Photography : Vasu
Music : Vikas Badisa
Editing : Uddav SB
Lyrics: B Sudarshan
Choreography : Raju Sundaram – Brinda
Songs : Srimani, Anantha Sriram, Sri Sirag
Co Director : Vayuputra
P. R. O: Parvataneni Rambabu, Sai Satish
Publicity Designer : Dream Line Executive Producer: Manukonda Muralikrishna