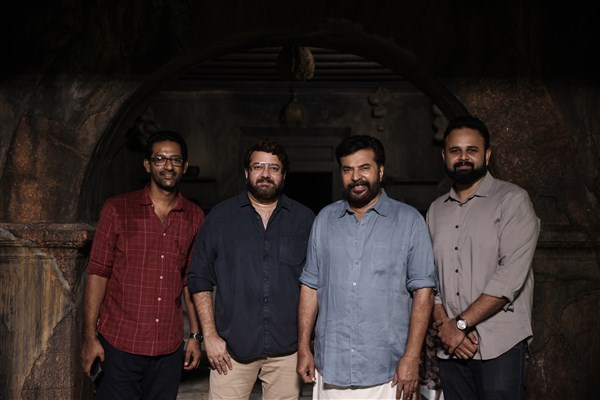 'Night Shift Studios' is glad to share that the principal photography of its Production #1 – 'Bramayugam' has completed successfully. 'Bramayugam' was extensively filmed on a grand scale across Ottapalam, Kochi, Athirapally, etc. since 17 August 2023.
The team is now fully engaged in post-production work, aiming to release in Theatres worldwide in Early 2024 in Malayalam, Tamil, Telugu, Kannada and Hindi languages simultaneously. Night Shift Studios will be actively starting the marketing campaign for the film very soon.
It is to be noted that "Bramayugam" is a highly anticipated multilingual film. Ever since the release of the poster in September, featuring Mr.Mammootty's look in the film, fans are eagerly awaiting its release and are looking forward to celebrate it in continuation of Mr.Mammootty's successful streak of movies including the blockbuster 'Kannur Squad', which was his latest release.
'Bramayugam', a Malayalam feature film starring Mr.Mammootty and written and directed by Rahul Sadasivan, is the prestigious inaugural production under the Night Shift Studios banner which is a production house created to exclusively produce Horror-Thriller genre films. 'Bramayugam' is presented by Night Shift Studios and YNOT Studios.
'Bramayugam' produced by Chakravarthy Ramachandra & S.Sashikanth also stars Arjun Ashokan, Sidharth Bharathan and Amalda Liz in prominent roles, and has Shehnad Jalal as the Director of Photography, Jothish Shankar as the Production Designer, Shafique Mohammed Ali as the Editor, Music from Christo Xavier, Dialogues from TD Ramakrishnan, Make-up by Ronex Xavier and Costumes by Melwy J.