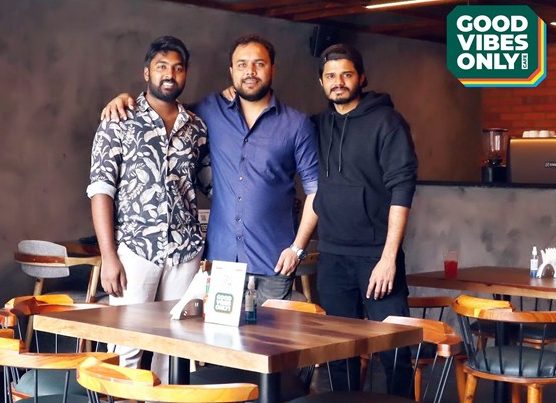 Hero Vijay Deverakonda's brother Anand is on cloud nine with a good reception to his second film 'Middle Class Melodies.' Not just this Anand received his first paycheck for the film and guess what he made an investment with his first remuneration.
Anand along with his friends opened up a café in Hyderabad and it is named 'Good Vibes Only.' Announcing this Anand wrote, "My first paycheck goes into bringing you great food off screen and supporting my gang – we grew up dreaming together of good things and great times" in a note. No doubt he is inspired by his brother.
The elder Deverakonda i.e, Vijay is equally excited about the success of the film and Anand stepping into business. So VD has decided to offer a deal to all those who visit the café.
"I am in good mood – #MiddleClassMelodies. My friends opening a café and you know I celebrate everything with you. So everybody is welcome, have a good time, sagam bill naadhi, big hugs and kisses meeku ," wrote Vijay retweeting his brother's announcement.
This will be a good start for "Good Vibes Only."
              GSK MEDIA
     SRINIVAS -SURESH-KUMAR
            94408 41952
            9618881927
            9666455059
mail id  : gskmediapro@gmail.com