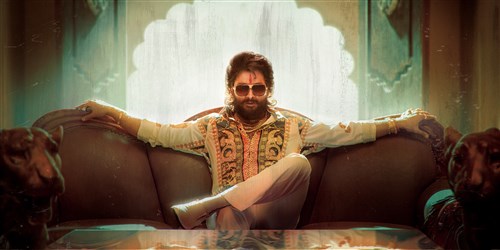 Director Ajay Bhupathi has created his mark in TFI with raw, real and intense storytelling. After much acclaimed RX100 and Maha Samudram, he's all set to amaze audience with a psychological action thriller 'Mangalavaaram' this November 17th.
Boosting the hype around the film, makers of the film have invited Icon Star Allu Arjun as the Chief Guest to the Pre-release Event. Commencing in the JRC Convention Center on November 11th, huge crowd is expected for this massive event.
Ajay Bhupathi's A Creative Works and Swathi Gunupati, Suresh Varma's Mudra Media Works have jointly made this project.
The nail-biting trailer and chartbuster songs have already raised expectations on the film. Ajaneesh Loknath's music, Dasaradhi Sivendra's visuals in Ajay's vision have captivated everyone.
With sheer confidence in the content, team has already started aggressive promotions for its worldwide release in Telugu, Hindi, Tamil, Malayalam and Kannada.
Cast:
Payal Rajput, Shritej, Ajmal Amir, Chaitanya Krishna, Ajay Ghosh, Laxman and others.
Crew:
Story, Screenplay, Direction: Ajay Bhupathi.
Cinematographer: Dasaradhi Sivendra
Music Director: B Ajaneesh Loknath
Executive Producer: Saikumar Yadavilli
Editor: Gullapalli Madhav Kumar
Dialogue writers: Tajuddin Syed, Raghav
Art Director: Mohan Talluri
Production Designer: Raghu Kulkarni
Fight Masters: Real Satish, Prithvi
Sound Designer & Audiography: National Award winner Raja Krishnan
Choreographer: Bhanu
Costume Designer: Mudasar Mohammad
PRO: Pulagam Chinnarayana
Digital Marketing: Talk Scoop
—
PRO!
Pulagam Chinnarayana