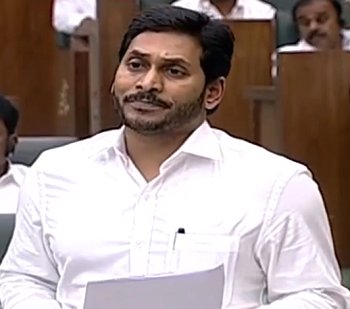 Andhra Pradesh CM YS Jagan's plan to uphold English medium in all administration schools was rejected in the High court. The HC clarified that the medium can't be constrained on schools and ought to be a willful choice. In view of a request recorded by certain activists, the High Court offered these remarks.
It passed exacting requests that the mode of training ought to be as per the understudies' craving and that it can't be strongly inferred. The HC has likewise cautioned the state administration of serious outcomes in the event that they conflicted with the HC's requests. We should sit back and watch how the state government responds to this choice.
Now, we have to see what Jagan plans to face this rejection from the court. Stay tuned to us for more details.