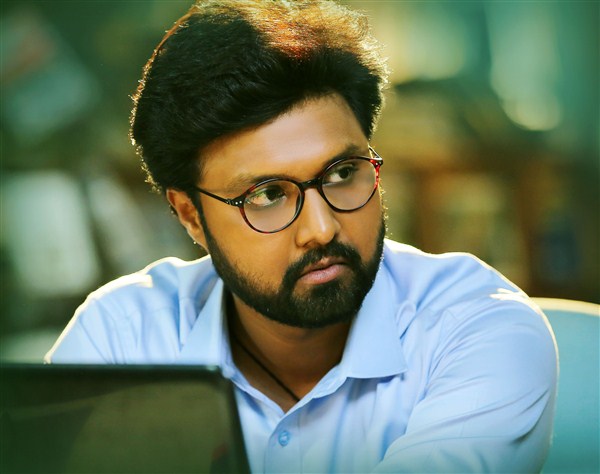 Uday Shankar and Aishwarya Rajesh starrer MISMATCH, produced by Adhiroh Creative Signs is releasing on Dec 6th . Uday Shankar who got much praise for his debut movie Aatagadhara Shiva is with us for an interview
I : Tell us about yourself
U : My mother is native to Jadcherla and my father hails from Maldakkal near Gadwal . I did my schooling in Nizamabad and Intermediate in Guntur . I completed M.A Sociology Ambedkar University. Cinema has been a childhood passion . My father is a retired English lecturer in a Government Polytechnic College.
I got a chance to act in Aatagadhara Shiva movie. Previously, I had acted in small roles in a couple of films produced by Rockline Venkatesh. He liked my sincerity and gave me the opportunity to act in the film which was directed by Chandra Siddarth.
I:Why did you choose a different subject like Aatagadhara Shiva for your debut .
U: Aatagadhara Shiva was the remake of the hit Kannada film 'Rama Rama Re', I grew my hair and beard for a year. Noted director Trivikram Srinivas garu told me recently that he liked the movie immensely.
I: How did the film MISMATCH come together?
U: I had made up my mind to do a strong message oriented film with a healthy family content . MISMATCH is a film about a young man who is prepared to sacrifice his love for seeing his lover's dream come true .
I:Why did you go with director NV Nirmal Kumar ?
U: We selected the director based on the quality of his previous offering Doctor Salim . He has done an excellent job in presenting the storyline and showcasing the strengths of the actors.
I: How did it feel sharing screen space with Aishwarya Rajesh who is known to be an excellent performer?
U: While it is my second film , it is her 25th film . She is an great actress whose character is the cornerstone of our film . She advised me to think of her as a friend and took steps to ensure I was at ease in the sets.
I:What about your next project?
U:Right now, I am completely focused on this film and praying for a positive result. I have heard a couple of interesting subjects which I have set aside.