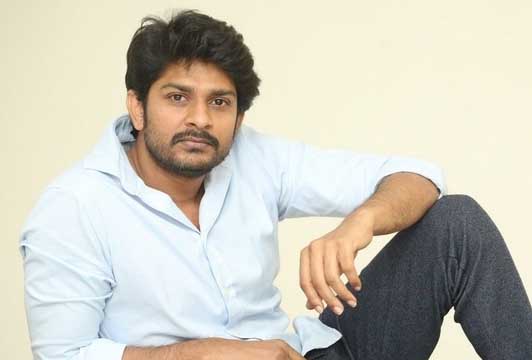 George Reddy is an exciting movie that is gearing up for a grand release soon. The makers are heavily excited to see the response of the audiences at the box-office. The movie is releasing on the 22nd of this month and interestingly, the film has premieres on 21st all over the Hyderabad city. Sandeep Madhav plays the lead role in the movie as George Reddy and he interacted with the media today to share his experience of working with the movie. The following are some excerpts from the interview.
How did the project begin?
Jeevan Reddy and I are very good friends. We are roommates. After doing Vangaveeti, nothing excited me. When he narrated this story, I got excited and immediately accepted the film.
Were you advised not to come out until the film gets over?
It is nothing like that. I do not have any films on hand which is why I did not come out. My director did not inform me or advise me about it.
What is the preparation that you underwent for the movie?
I underwent a lot of preparation for the role. I put a lot of weight and put down the same too, from time to time. I learned Boxing and other things for the movie.
What excited you to take up the film?
The character of George Reddy excited me a lot. We used to discuss a lot every day. The character of George Reddy excited me a lot. Whenever I walk in Osmania University, I feel so good.
What is the highlight of the movie?
The movie has a lot of emotional moments and by the time the film comes to an end, it will be an emotional high for sure.