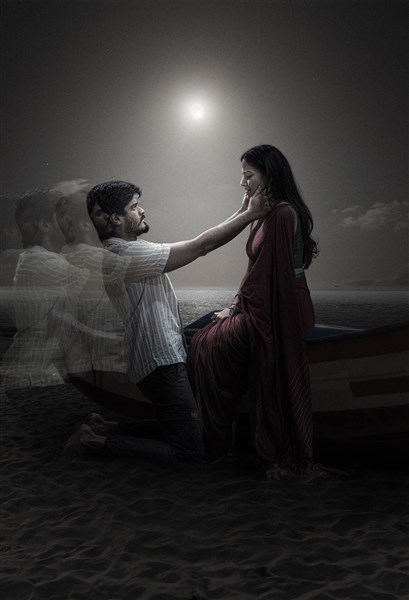 Cult blockbuster Baby combo repeats, Anand Deverakonda, Vaishnavi Chaitanya, Sai Rajesh and SKN joined hands for a project under the production of Amrutha Productions, Mass Movie Makers
Everyone aware of this year Tollywood's Cult Blockbuster Baby massive sensation in theatres, OTT and small screens. The film directed by talented filmmaker Sai Rajesh. The film stars Anand Deverakonda, Vaishnavi Chaitanya, and Viraj Ashwin in lead roles. The film is produced by SKN, who previously delivered blockbusters like Ee Rojullo and Taxiwala. This small film got historic win at box office.
Producer SKN and director Sai Rajesh have been good friends since before entering the industry. The success of Baby Movie will be credited their friendship, their trust in each other and their passion for filmmaking and also the powerful performances of the leads Anand Deverakonda and Vaishnavi Chaitanya. Now this crazy combination joining hands for another special project.
The blockbuster Jodi Anand Deverakonda and Vaishnavi Chaitanya are acting as leads in the film. The director Sai Rajesh, who received appreciation from Megastar Chiranjeevi and many other celebrities for his writing will be giving the story for the film and he also acting as producer along with SKN. The special announcement is out today.
Debutant director Ravi Namboorii will be helming this film, which is currently in pre-production work. 100 crore grossing production house Mass Movie Makers, and the National Award winning banner Amrutha Productions is jointly producing a special project.
The man Vijay Bulganin, who created sensation with his music in Baby, is all set to render tunes for this film. Bal Reddy is working as cinematographer. Editing is handled by Viplav. Dheeraj Mogilineni is acting as co producer. The film will soon go to the sets. The makers planning a grand release in theatres next summer. More details will be revealed soon.
Actors – Anand Deverakonda, Vaishnavi Chaitanya
Technical Team
DOP – Bal Reddy
Music – Vijay Bulganin
Editing – Viplav
Banners – Amrutha Productions, Mass Movie Makers,
PRO – GSK Media, Vamsi Kaka
Co-Producer: Dheeraj Mogilineni
Producers – SKN, Sai Rajesh
Story, Screenplay, Dialogues- Sai Rajesh
Directed by Ravi Namboorii