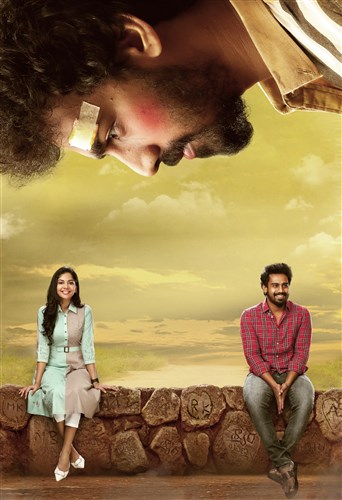 Starring Kishore KSD and Diya Seetepalli as the leads of the movie "Prema Katha". This film is jointly produced by Tanga Productions LLP and Cine Valley Movies. Producers are Vijay Mattapally, Sushil Vazhapilly and Singanamala Kalyan. Upender Goud arra is acting as co-producer.
The film is directed by Shivashakti Red De. Star director Harish Shankar released the first look of Prem Katha. Harish Shankar has given his best wishes to the movie team and complimented the first look.
Director Shivashakti Red De is making this movie to appeal to today's young audience with a unique love story. The film, which is currently in the final stages of shooting, is going to be released in theaters soon.
Actors – Kishore KSD, Diya Seetepalli, Raj Tirandasu, Vinay Mahadev, Nethra Sadhu etc.
Technical team
DOP – Vasu Pendem
Music – Radhan
Editor – Aalayam Anil
Art Director – Veera Murali
Costumes – Shivani arra
Executive Producer – Giri Pinninti
Line Producers – E. Srinivas Goud, M. Hanumanth Reddy, Chandu Kodurupaka
Lyrics – Krishna Chaitanya, Rambabu Gosala, Krishna Kanth
Banners – Tanga Productions LLP, Cine Valley Movies
Producers – Vijay Mattapalli, Sushil Vazhapilly, Singanamala Kalyan
Co-Producer – Upender Goud Arra
PRO – GSK Media
Written and Directed by – Shivashakti Red De