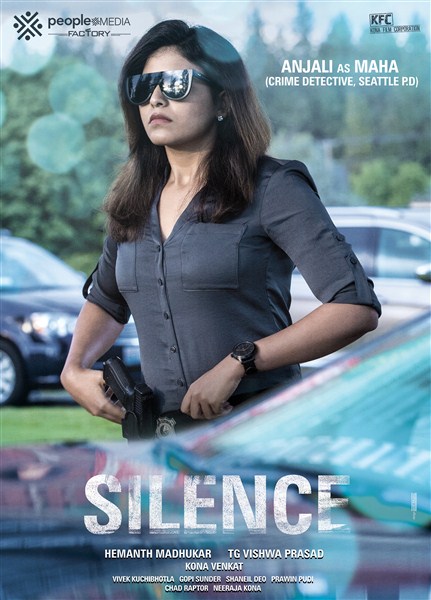 Actress Anjali who is known for adding a level of authenticity to her power packed performances will next be seen in the film Nishabdam. Her first look from the film was released earlier today.
In the crossover film that stars Anushka and Madhavan in lead roles sees Anjali play a very key role.
Directed by Hemanth Madhukar, TG Vishwa Prasad's People Media Factory is producing the film in association with Kona Venkat's Kona Film Corporation. The film will have a grand release in Telugu, Tamil, Hindi and Malayalam.
The film also stars Shalini Pandey, Subbaraju, Srinivas Avasarala and Michael Madsen.
Crew Music: Gopi Sundar ,Editor: Praveen Pudi,Art: Chad Raptor,Stylist: Neeraja Kona Stunts: Alex Terjif,DOP: Shaneil Deo.Screenplay, dialogues: Kona Venkat,Co-producer: Vivek Kuchibhotla,Produced by TG Vishwa Prasad's People Media Factory in association with Kona Venkat's Kona Film Corporation. Story, direction: Hemanth Madhukar