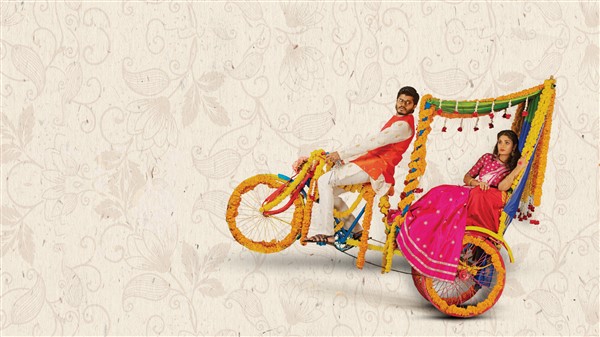 Anand Deverakonda's Pushpaka Vimanam is all set for theatrical release. The makers have announced that the film will be releasing in theatres on the 12th of this month. This is Anand's third film after Dorasani, and Middle Class Melodies.
The film is directed by debutante Damodara and Tollywood heartthrob Vijay Deverakonda is presenting it under 'King Of The Hill' banner. Tanga Productions are co-producing the film. Govardhan Rao Deverakonda, Pradeep Errabilli, and Vijay Dashi are producing the film.
The director Damodara says Pushpaka Vimanam is a concept-based film. "Anand plays a government school teacher in the film. It is a family drama that deals with subtle nuances. The film s releasing on the 12th of November," he concludes.
Cast :
Anand Deverakonda
Geeth Saini , Saanve Megghana
Sunil, Naresh, Harsha Vardhan , Giridhar, Kireeti, Badhram, viva Harsha, Abhijeeth, Ajay, Sudarshan, Saranya, Meena Vasu, shaking Seshu
Writer & Director: Damodara.
Presenter : Vijay Deverakonda.
Producers: Govardhan Rao Deverakonda, Vijay Dashi, Pradeep Errabilli
DOP: Hestin Jose Joseph
Music: Ram Miriyala, Sidharth Sadasivuni, Amit Dasani.
BGM: R H Vikram
Editor: Raviteja Girijala
Art director: Neil Sebastian
Costume designer: Bharath Gandhi
Choreographers: Raghu master, Aata Sandeep
Publicity designers: Anil bhanu
Digital media : Walls and Trends
PRO :GSK Media