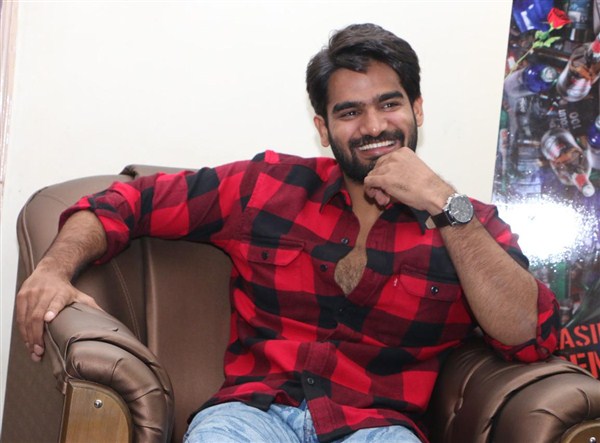 Young hero Karthikeya has recently came up with an action entertainer, '90 ML' in which the actor played the role of an authorized drinker. The movie recently hit the theatres and has been receiving a mixed response from the audience. The actor is still busy with the post release promotions and revealed some interesting things about the film. The actor is happy in many ways and he's hopeful that he'll continue entertaining actors more in the coming days. Here are some excerpts:
What kind of feedback are you getting for your performance?
I am getting very good and positive feedback for my performance. I am very happy with the response. Initially, I was scared that the audience might think negatively about my attitude in the movie. But, to my surprise, though the movie got mixed response, my performance has got 100% positive response.
You have danced really well in the film. Have you took any training for that?
No. Infact, I didn't got any dance numbers in any of my previous films. So, I didn't got any chance to dance in the film. So, I got a chance to showcase my dancing skills in this movie. I love to dance and even in my childhood I used to practice Megastar Chiranjeevi's dance steps. Though I am not a professional dancer, I used to practice the hook steps of star heroes and do it in the college events.
What was your first reaction after listening to the script?
I loved the concept of having a different kind of disease. It is the main striking point which excited me. I liked the scrit because of that concept itself.
What kind of characters you want to play
Acting is my dream. So, I am trying to fulfill my dream. I am not searching for the roles that suit me. I am still excited with the fact that I am acting in a movie, people are watching me in the theatres and are clapping for me which itself is a big thing for me.
Have you got any negative role offers after Gang Leader?
I have got some offers and I want to pick roles which benefit me and the movie should also get benefited by me. But I haven't got any such roles after 'Gang Leader'. I am open to do negative roles as well.