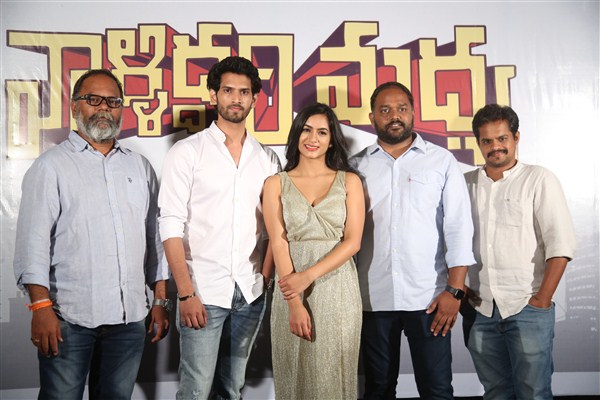 Manasantha Nuvve is one of the successful films in Tollywood. VN Adithya is the director of the movie who also made Nenunnanu and Aata. Now, the director is coming up with an exciting project titled Valliddari Madhya. Viraj Ashwin and Neha Krishna are the lead actors. Vedansh Creative Works is the production house bankrolling the project and Arjun Dasyan is the producer of the movie.
VN Adithya, the director of the film launched the movie yesterday in Hyderabad and held a press meet. The director revealed that he is happy to introduce new artists to the movie industry with an interesting storyline. Senior editor Marthand K Venkatesh's nephew Viraj Ashwin is the hero of the film. The director expressed happiness over working with some top-class technicians in this movie.
Hero Viraj Ashwin thanked the director VN Adithya for the opportunity. He told that 90 percent of the film's shoot is wrapped up. The hero also thanked the film's producer for his cooperation.
Satyanand penned the screenplay for the film. Venkat D Pathi penned the dialogues. Madhu Sravanthi is the music director. Sirasri is the lyricist. RR Kolanchi is the DOP. JK Murthy is the art director. Dharmendra Kakarla is the editor of the movie. VN Adithya penned the story and directing the film.