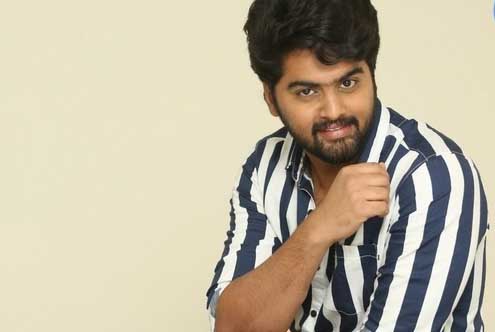 Uthara is one of the upcoming Telugu films in the recent times. The makers are promoting the movie in a full swing. The film unit is happy with the promotions happening so far. Sriram Nimmala is the hero of the movie who is very much excited about the film's release. On the occasion of the pre-release promotions of the movie, the hero has interacted with the media. The following are some exceprts from the interview. Read on.
Tell us about the story.
The film's story takes place in a village and the movie has got a complete village backdrop against the Telangana region. The film is about the easy money that the Youth crave for.
Tell us the story behind the title.
Uthara is the title of the movie but it is only a part of the movie. Uthara can be told as the pain of a girl in the film. But the story is different and we tried to convey the title differently.
How did you get the role?
I did a lot of auditions and did a lot of trails. I like cinema from the beginning and that is how the film happened.
How many members are there in the film?
Along with me, three other actors are their as main leads. The heroine and her father also got good importance in the film. Ajay Ghosh garu played a very good role.
Why is the delay for the shoot?
The shoot is over in November last year.The first copy is ready six months back but we waited for the right time for the release of the movie and hence coming it up with now.