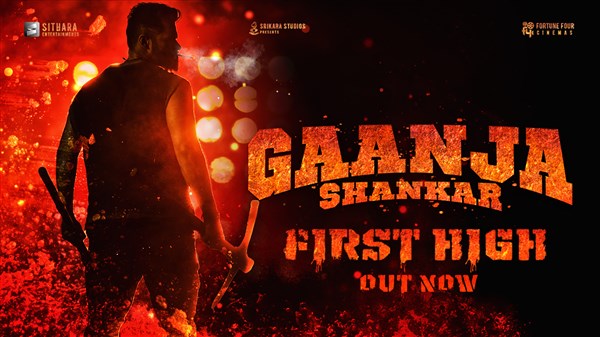 Sai Dharam Tej is known as Supreme Hero and he has been working hard to entertain his fans and Mega – Power combination fans with all his might.
He proved his versatility with various genres and always gave his best to the character as per the demands of the script and vision of the director. Now, he is coming up with a complete mass character and commercial action film, Gaanja Shankar.
Successful and creative director Sampath Nandi is writing and directing this film. The director is known for creating unique and strong hero characters and Gaanja Shankar, has his signature style to it.
The announcement teaser has been cut in a creative way to introduce us to the world of the film and also the nature of the character, Gaanja Shankar.
He is described as a person with immense attitude and strength to eliminate any threat. The director called the character is going to launch a "Mass Assault" on his enemies. Like a bedtime story to young kid, who loves to hear about superheroes, the director revealed this story.
With such creative thought, Sampath Nandi has created immense hype and buzz for the film. Sai Dharam Tej did not actually get into a complete Mass character and this will be a first of its kind, for him. Gaanja Shankar is going to "define Mass" for everyone out there, for sure.
Suryadevara Naga Vamsi and Sai Soujanya are producing the film on Sithara Entertainments and Fortune Four Cinemas. Srikara Studios is presenting the film.
Gaanja Shankar has Bheems Ceciroleo composing music after recent big Blockbuster MAD and AS Prakash will handle Production Design.
*'Sai Dharam Tej, Sampath Nandi and Sithara Entertainments' join hands for Gaanja Shankar's Mass Assault! *