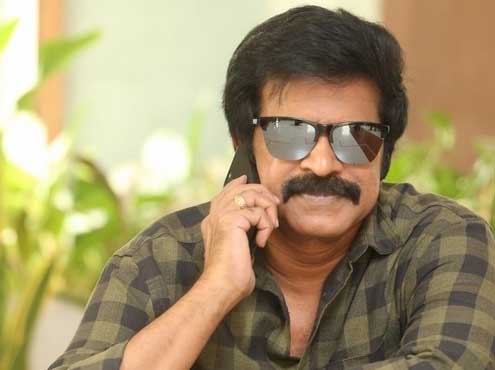 Brahmaji is one of the popular and versatile actors in the movie industry. The senior character artist has been working for a lot of years in the industry now. He is now launching his son Sanjay Rao as a hero in the film industry with the film O Pitta Katha. Nithya Shetty, Sanjay Rao, and Vishwanth played the lead roles in the film. Brahmaji is also playing a very important character in the film. V Anand Prasad is the producer of the film. Chendu Muddu is the director of the film. The film releases on the 6th of this month. Brahmaji interacted with the media today and revealed a lot of things about the film. Read on the interview here.
Why did you decide to launch your son as a hero?
Everyone wants to bring up their children in the fields they excel in. I also did the same. I used half of my connections in the movie industry with the film. I will use the rest for the next film.
What is your role in the film?
I play an investigation office based out of Amalapuram. I am playing a serious role in the film. I investigate the missing of the heroine in the film.
How do you manage to be young?
I am thankful to you. When someone says that, I feel happy. I do not know how to answer this. There are no new things like maintenance. Probably, it is because of the jeans.
Tell us about the film.
There is a good screenplay for the film. This is not any regular movie. I am sure that a screenplay like this did not come in the past. The screenplay runs from different angles. There are a lot of thrilling elements in the film.
Did anyone watch the film?
The directors like Krishna Vamshi, Anil Ravipudi, Merlapaka Gandhi, Hanu Raghavapudi and a few others watched the film. They all liked it.