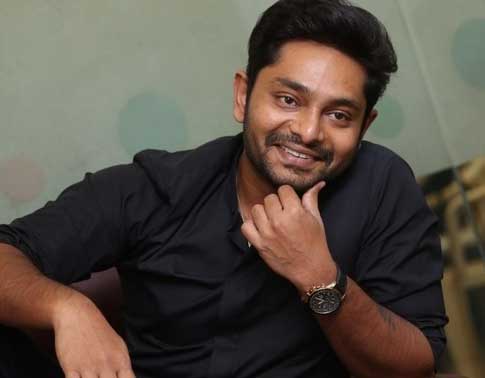 Sanjay Rao is one of the talented actors in the movie industry, who is on the verge of making his debut as an actor. The son of Brahmaji, Sanjay Rao tried multiple times in the past to come up with an interesting film but surprisingly, Sanjay picked up a unique film which is now titled, O Pitta Katha. Sanjay Rao is happy with the way things are progressing around the movie and with the promotions happening too. The actor interacted with the media today on the occasion of the film's release on the coming Friday. Check out his latest interview now.
Did you do any films in the past?
I did not do any films as a child artist. I gave auditions as a singer in childhood for a singing show.
How did you get interested in these films?
I worked for the merchant navy in the past. I did my Bsc and masters. I got a very good job. But, I decided to quit my job and wanted to become an actor. I decided to become an actor and finally worked on things.
Did you get any training in films?
I got trained with Devadas Kanakala garu for 6 months. I took the training and soon after that, I joined Krishna Vamshi garu as an assistant director.
Why did you choose a new director?
Although my father is a popular actor in the movie industry, it is not really easy for making the debut. But this is not the case. I saw people with background struggling and I also worked four years to make my debut.
Tell us about the film.
The film has got an interesting story. It has a love story, thrilling elements and everything that will impress the audiences at the box-office.