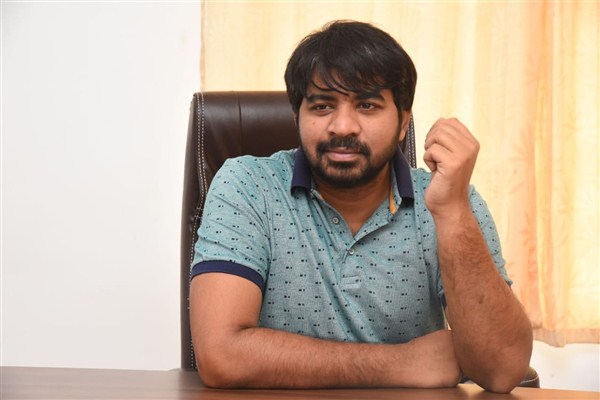 Abhinav Gomatam shot to fame with the last year buddy comedy Ee Nagaraniki Emaindi. Now, he is coming up with the new outing Meeku Matrame Chepta which has Tharun Bhascker as the lead. It is set to hit the screens this Friday and on this occasion, we caught up with Abhinav for an interview. Here are the excerpts from it.
1. How did you start your film journey?
I was born and brought up in Hyderabad itself. I come from a theatre background. Ee Nagaraniki Emaindi brought me the much-needed fame among the audience. After that, I have done a few films. One day, tharun called me up and asked me to act in MMC. Without any second thought, I agreed to do the role, just because of the friendship with Tharun.
2. What the film is about?
These days, mobile phones have become an integral part of our lives. This film showcases how a group of friends ended up in a mess because of their mobile phones. What we have shown in the trailer is not the entire story of the film as there are many other thrilling elements.
3. How Vijay came on board as a producer?
Vijay is the part of this project right from the beginning. Director Shammer narrated the story to Vijay before the release of Arjun Reddy. But after Arjun Reddy, Vijay's stardom has reached the next level and he felt audience wouldnt accept in this kind of film. Thus, he turned as a producer and approached Tharun to act in it.
4. Why did you fix the title as Meeku Matrame Chepta?
At first, we planned to name it as Evariki Cheppodu. But another film came in with the same name already. Thus, we had to fix Meeku Matrame Chepta. The title got a positive response from the audience. The film has a runtime of 2 hrs 4 minutes and it won't bore you for a single second.
5. Your upcoming projects?
I am working in Nithiin's Rang De, Jayanth C Paranji's film and Sushanth's next film. I don't like to stick to the same kind of roles. I want to impress the audience by acting in various kinds of characters.