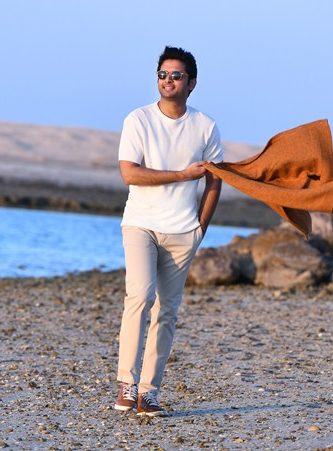 Youth star nithin and Keerthi suresh's starring RANGDE all set release on march 26th directly in theatres .
Youth star nithin and Keerthi suresh's first combination is being produced by prestigious banner sithara entertainments under the young talented director venky atluri…by the producer Surya devara Naga Vamsi which is being presented by P.D.V.prasad . Presently RANGDE is getting ready on its post production.
As welcoming the English new year 2021 the producers has announced the release date on march 26th only in theatres … Director venky atluri has wonderfully crafted the movie as to suit complete family audience. The combo of nithin and Keerthi Suresh will become definitely a visual delight for audience. As we know recently released lyrical video has gained enormous success. It is a love story mixed with a family drama.
Ace cinematographer p.c.sreeram has rendered visual magic where as music has been composed by Devi Sri prasad.
Nithin and Keerthi suresh's combo RANGDE has a superb supporting cast as senior Naresh Garu , vineeth, Rohini, Brahmaji, vennela Kishore, Satyam Rajesh, Abhinav gomatam, suhaas, Gayathri raghuram, and others.
Cinematography- p.c.sreeram
Production design- Avinash kolla
Additional screenplay – Satish Chandra pasam
Executive producer- s.venkata ratnam (Venkat)
Presented by – P.D.V.prasad
Producer- surayadevara nagavamsi
Written and directed by venky atluri.
Love, Romance & Lot's of Entertainment coming to theatres near you from 26th March. 💖
#RangDeOn26thMarch
#RangDe @actor_nithiin @KeerthyOfficial @pcsreeram @thisisdsp @dirvenky_atluri @vamsi84 @sitharaents @adityamusic @SVR4446 @ShreeLyricist @NavinNooli
L.VENUGOPAL
journalist, P.R.O
+91 9949912346