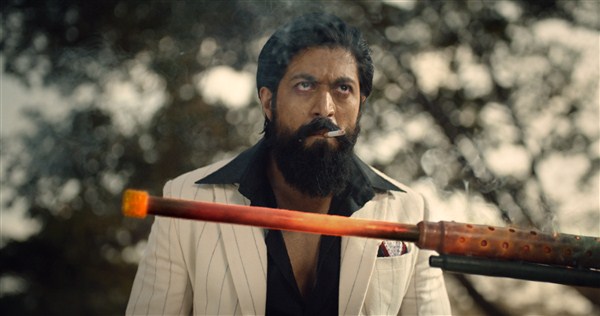 KGF 1 was a magnum opus in a way and a complete labour of love and ambition. We had many limitations with Chapter 1 and ambition was the fuel that drove us. The team worked really hard and the success that Chapter 1 recieved was needless to say, a massive gratification in every way. We have worked just as hard, if not more, in putting together KGF 2 and made the film bigger in scale. The sucess of Chapter 1 has empowered us to do better and we hope to please and entertain our existing audience and also widen the audience and fan base for KGF Chapter 2. The agenda is to entertain our audience and keep our fans happy – if in that process, we end up breaking some kind of record, that would be an added bonus.
How different will Chapter 2 be from Chapter 1?
Chapter 1 was an introduction to Rocky, his personality, his world and his hunger to overcome his demons. In KGF 2, you will see some different shades to Rocky that you haven't seen before. It will be a bigger action packed and emotional ride!
Do you have a special surprise in-store for your fans in the film ?
There are a few ! But it wouldn't be a surprise if I let it out!
How was it working with Raveena Tandon and Sanjay Dutt?
Both Sanjay Sir and Raveena Ma'am are wonderful to work with. Sanjay Sir sets a great example of what grit and perseverance can get you through. The professionalism and passion that he showed towards his role and this film despite his health condition was very inspiring.
Raveena Ma'am has always been and is still a versatile and good actor. She is a lovely, vibrant person full of life and she brought that warmth and energy on set too.
Working with both of them was a great experience.
How did you prep up for your role in the film ?
(Jokingly) I have been in character for 4 years now! To be very honest, I have lived with the character of Rocky for a long while and many nuances of the character came very naturally to me. I didn't really have to "prepare" too much.
What was the most challenging and exciting sequence for you to film?
There are many exciting and challenging sequences…I don't think I can pick just one. But I'll answer this question once the film has been released!
When do you plan to wrap up the film?
We are nearly done. We have just a one day patchwork shoot left.