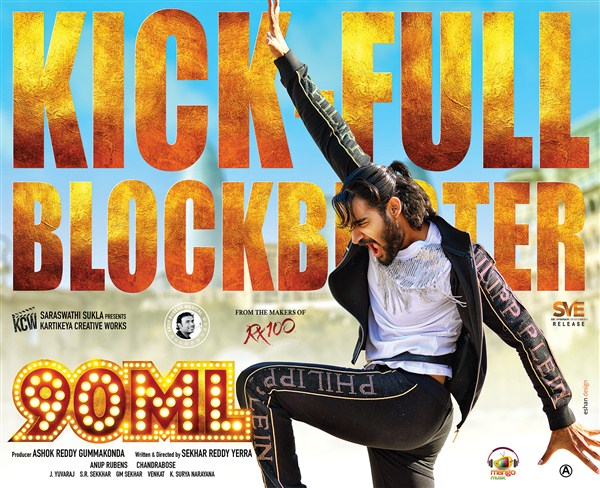 Coming out between huge expectations on Dec 6th, Actor Kartikeya's 90ML is turning out as a must-watch entertainer for Mass Audience this weekend. As the movie is made out as a full-on commercial entertainer targeting the mass audience, it seems to be successful in impressing them.
Karthikeya's amazing performance, energetic dance, comedy timing, and decent love tale twisted around a crazy syndrome story, Anup Rubens music completely elevated the film thereby registering a hugely positive response.
While sharing the insights of the movie, Karthikeya says that he has been receiving a lot of appreciation and love from the audience at the theatres and everyone over social media. Everyone is enjoying the comedy and we are receiving raving responses especially from the mass audiences at theatres. He also thanked everyone who supported his attempts in performing varied roles in different stories while also expressing his interest in doing many more in the future.
Excited to share this success with the audience at theatres, Team 90ML scheduled a theatre visit on the following weekend.