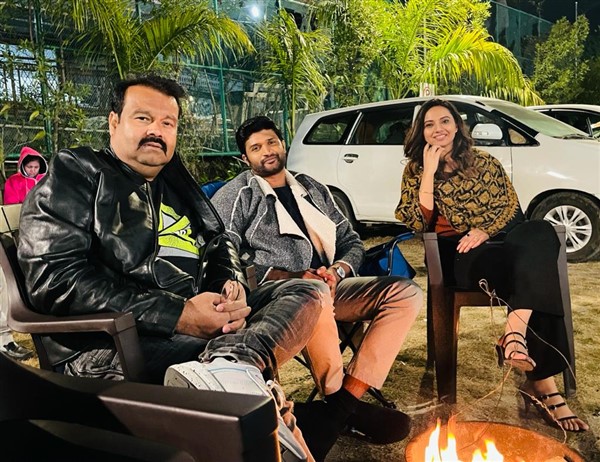 The highly anticipated film Agochara has kick-started its shooting schedule in the beautiful locales of Uttarakhand. Despite the freezing and chilling weather conditions, the starcast is helming the shoot of the film. The movie is an adoption of Spanish thriller film Julia Eyes.
The highlight of the film is its ensemble cast.
Beautiful and graceful Esha Chawla from Tollywood who is a female lead and Actor Kamal Kamaraju. Esha is essaying a double role. The shades in her character is sure to keep you on the edge of the seat. Actor Kamal Kamaraju is play Esha's husband who supports her in every move. The chemistry between the duo is something that one should watch out for.
Apart from Esha Chawla and Kamal Kamaraju, actor Sunil Verma, Veteran Actor Bramahananadam, and Actor Ajay Kumar Singh will be seen in very prominent roles in film Agochara.
Bankrolled by Lovely World Production, helmed by renowned Cinematographer Kabir Lal the film is slated to release in June. Kabir Lal is marking his debut as a Director with this film and will be released in 4 languages – Telugu version (Agochara) , Tamil (Un Paarvaiyil) Marathi(Adrishya) and Bengali (Antardristi).