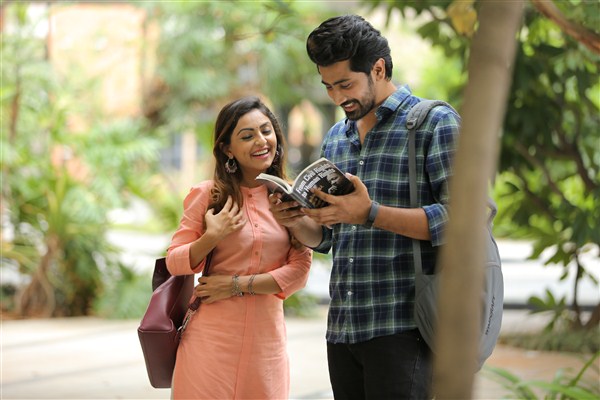 IIT Krishna Murthy is a film starring newcomers Prudhvi dandamudi and Maira Doshi in the Mango Mass Media presentation with the banner of Crystolyte Media Creations.With this film, Sree Vardhan is getting introduced to Telugu cinema as a director. Produced by renowned industrialist Prasad Nekuri, the film will be released on December 10 on the OTT platform,Amazon Prime Video.With the catchy title IIT Krishnamurthy and also with its recent songs and promos,it's grabbing a marvellous attention from audience.Leading director and star filmmaker Harish Shankar S has recently released the IIT Krishna Murthy trailer through his official Twitter account and congratulated the film crew. Harish Shankar tweeted that IIT Krishna Murthy will be definitely entertaining the audience.
Producer Prasad Nekuri added that the film was made with a lot of passion and hard work, Director Sree Vardhan has fine tuned the script and it came out really well. IIt is emotional, entertaining and has a lot of love and sacrifice. All actors portrayed their roles very well. I'm very happy with the Out put.hoping it will entertain the audience and bless us with good success.
Director Sree Vardhan debut film IIT KRISHNAMURTHY is a marvellous corporate crime thriller that holds your attention throughout its runtime. Leading comedian Satya, Vinay Varma, Banerjee and others are playing key roles in the film. Naresh Kumaran composed the music for the film.
Cast
Prudhvi Dandamudi , Maira Doshi, Satya, Vinay Varma, Banerjee and others
Technical team
Banner – Crystolyte Media Creations, Akki Arts
Producer – Prasad Nekuri
Camera – Yesu P
Editing – Anil Kumar P.
Music by Naresh Kumaran
Co-Producer – Akki
Screenplay, Direction – Sreevardhan
Eluru Sreenu
P.R.O