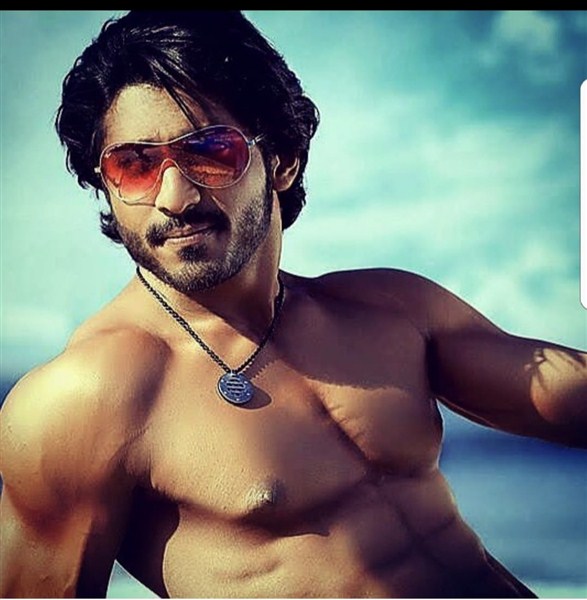 Dhruva Karunakar, a multifaceted and versatile actor has done more than 300 theatre shows globally to his credit. dhruva is an actor and model from South India . since childhood he had deep interest in acting and modelling however his father was upset about his decision to pursue acting career. he left home for 2 years and comes to Mumbai. after 2 years of struggle he earned a Telugu video album song in 2017 eppatiki Prema and bagged Telugu film, ashwamedham as a lead actor in 2019 which is a blockbuster hit.
When asked how he is feeling after this big success, he said that I cannot explain my joy.
sometimes I laugh loudly, jump and sometimes I cry since this has been a real tedious journey for me. it has not been easy at all like the saying made so much sense to me that bhagwan ke Ghar mein der hai andher nahin.
Why Telugu industry? because I am a big fan of Telugu film industry and also the actors here. I love the people here they are very loving and welcoming .The calibre of Telugu film industry is altogether different and I feel it cannot be compared with any other industry of our country. Now when the people have started knowing me I feel so much loved that it has left such a impression on my heart and I feel like reciprocating with this warmth by giving back better and better of me.
How did you choose this film aswamedham ?
I am always fascinated by challenges and adventures in real life and this is exactly the role that I got to play. Out of 12 scripts that I heard I found this the most appealing one as I could relate myself to this character the most. this role is a profound one of a guy who is a secret agent selflessly serving his country , very rich in character, tough outside but very soft by heart. it has some excellent songs in which Jai Ganesha is my favourite. the dance choreographer got the best out of me and the action director made me do action like some miracle.
What is the secret of your success?
of course undoubtedly blessings of lord and my parents, support of my brother and friends and last but not the least my passion and determination to fulfill my dream with all the hard work and strong will to achieve it. I believe to be successful you need 2 things mercy of our higher powers and your efforts. any one thing missing then that success will not come.
What is your dream?
I personally feel Lord has gifted me with some talents and each individual has been given some responsibility and I should use it properly . I have full confidence that I would entertain the audience for many many years totally and in different roles . this film is full of action but I bet I am very good in comedy role and emotional roles too and yes above all, ultimately I want to serve humanity and society in my humble capacity.
What got you to this stage – from zero film background to now such a wonderful actor?
my strong will and faith in the lord. I am a very deep person and whatever I do I give 100% to it. I am a perfectionist and can't do anything 99% also. in fact I want to give two hundred percent and I completely absorb myself in everything I do. I feel this has helped me a lot though sometimes it takes a toll on my health and also a task for people around.
What kind of training did you undergo to get to this position?
I am trained in Martial arts for the past 2 years from hongKong ,thailand and singapore But for this film I was especially send to israel for a month to learn the perfect nuances of the art.
What is your profession's greatest challenge today?
this is such a field where you can reach on cloud 9 and you can even disappear like a shooting star ,so you have to be very passionate in your work and give your best. fittest will survive that is the slogan today. And I believe in sincere and hard work, be honest and true and leave the rest on the Lord.
What advice would you like to give to all the aspiring actors?
believe in yourself. challenges will come. many obstacles will come . Time will be when you will see no hope but just keep going .Don't look back, challenges are simply stepping stones to success.
What is your next step or any other project undertaken by you?
I have signed 2 films . please wait for the production house and the director to announce. U can keep a tab on my Insta page till then.
Attachments area