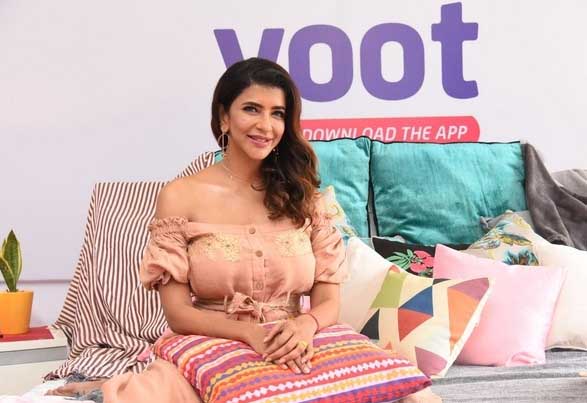 Lakshmi Manchu is currently looking forward to kick-start her new TV show Feet Up With Stars. She also posted about the same on Twitter, by writing, "So, I'm super excited to announce that @justvoot is bringing one of it's favourite shows, "Feet up with the Stars" now in Telugu with our Tollywood actors and I am hosting it. Wait and watch, some bundle of fun coming your way."
The actress interacted with the media today and revealed a lot of things about the show, her career, and life in general. The following are some excerpts from the interview.
What is a TV show about?
It is my new show on the digital platform. The way the media is exploring is really so much! All the platforms are coming up with some interesting content. I want to do a simultaneous work across India and I don't want this time to test this after someone does it in Bollywood.
What was your first reaction when the show was offered to you?
I was surprised initially because of celebrities in Mumbai are willing to open up about different things but I don't think we have crossed such boundaries in Tollywood yet. But, I decided to tap the inner side of human beings and the beauty of them with the show.
Why did you choose the home as the location?
This set has got a legendary status as a lot of celebrities lived here. But, I wanted them to call home and I want them to make comfortable. That is why I did not pick any location.
Do we have to pay to watch the show?
No. If you have Voot App, you can stream the show for free.