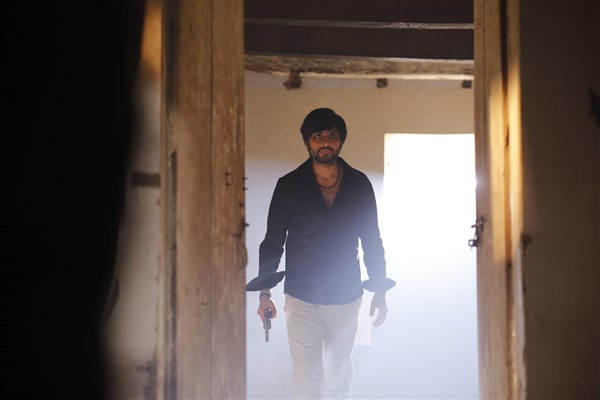 Director Ram Gopal Varma is a synonym for underworld mafia and gangster genres. Films like 'Satya' and 'Company' have showed the real face of the underworld and now RGV is bringing the true story of most wanted criminal Dawood Ibrahim with 'D Company.' The film has already generated enough buzz with its first look and now we have the trailer.
The trailer shows how a young lad rose to be the most wanted gangster in Mumbai. The film is set in the 1980s and how crime ruled the city. It also deals with 1993 Mumbai bomb blasts and how many gangsters made a name under the shadow of 'D Company.'
The dialogues are powerful and yet again RGV gives his touch of capturing the visuals. The camera angles are placed in an interesting manner.
With 'D Company' Ashwat Kanth Sharma is making his debut as hero while Naina Ganguly and Irra mor are the female leads.
The film is produced by Sagar Machanuru on Spark Production Company. Currently in post-production stages, 'D Company' will release in theatres on March 26th.
GSK MEDIA
SRINIVAS -SURESH-KUMAR
94408 41952
9618881927
9666455059