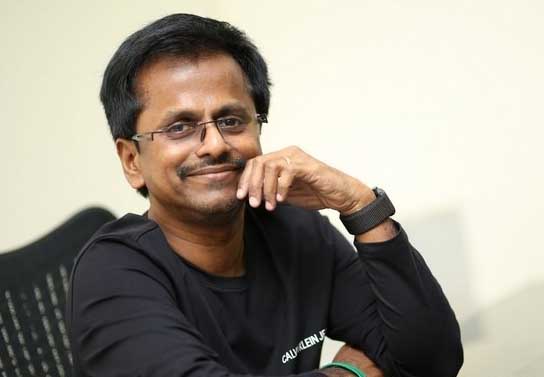 AR Murugadoss is one of the sensational directors in the South movie industry. The sensational filmmaker is always the first in coming up with unique scripts. Interestingly, Murugadoss is now coming up with a film that stars Superstar Rajinikanth in the lead role. Murugadoss is always first in trying to bring the best concepts. His last film Spyder with Mahesh Babu did not work at the box-office. The director now wants to comeback to success with Darbar starring Rajinikanth in the lead role. In the past, he did Sarkar with Vijay. Now, Darbar releases on the 9th of this month and on this occasion, he interacted with the media. The following are some of the excerpts from the interview.
How did you get a chance to work with Rajinikanth?
We were planning to do a movie for a long time now and in between, when we planned it, it did not happen. Suddenly, this offer came and we finished it off.
What can you tell about Darbar?
Darbar will be an interesting film where Rajinikanth plays the commissioner of police in Mumbai. The fans will love him and it will be a treat for everyone to see him in action.
Did the Spyder result affect you?
The film failed at the box-office and we did not expect it to happen. I was having second thoughts but failed to understand the reason behind the film's failure. I still feel regret for giving a flop to Mahesh Babu sir.
Are you in touch with Mahesh Babu?
We are still friends and talk to each other. He gave me a huge support when the project did not impress the audiences. He constantly sent messages to me saying that it will be good.
What are your next projects?
I will start a new project soon and waiting for the release of Darbar.