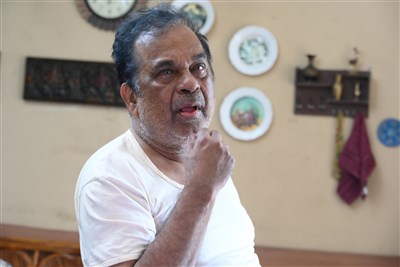 Legendary Tollywood comedian Brahmanandam celebrated his birthday on February 1st amid the best wishes from his family, friends, fans, and fellow celebrities. On this special day, Creative director Krishna Vamsi shared a glimpse of Brahmanandam's talent with a video showcasing his monologue from the upcoming film Rangamarthanda.
The scene, in which Brahmanandam delivers a powerful performance from a hospital bed, left everyone astounded and served as a testament to his versatility as an actor.
This film marks a departure from Brahmanandam's usual comedic roles and has heightened expectations for the film. The movie, a remake of the Marathi film "NatSamrat," features an all-star cast including Prakash Raj, Ramya Krishna, Sivatmika, Anasuya, Ali Reza, Rahul Sipliganj and more, making it a must-watch for all movie fans.