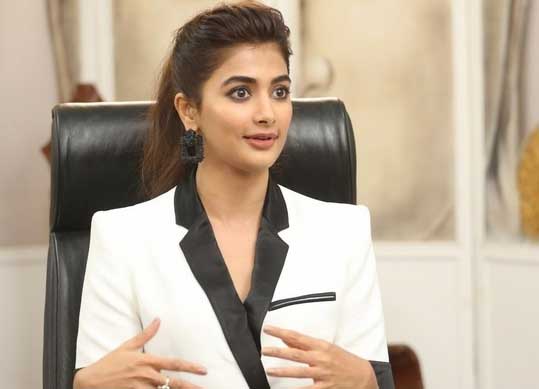 Pooja Hegde is one of the leading ladies in the film industry who is exhibiting a super form in the industry. Pooja is extremely happy with the way things are progressing around her career. She scored a big hit now at the box-office with the film Ala Vaikunthapurramuloo. Pooja Hegde played the role Amulya and she is extremely happy with the way the film came out at the box-office. The actress interacted with the media today on the occasion of the film's success. The following are some of the excerpts from the interview.
Did you enroll any tutor for learning Telugu?
No. I interact in Telugu with my manager and staff. I did not hire anyone as my coach.
Why did you do this role?
I liked the script basically. When Trivikram garu narrated me the script, I enjoyed it a lot. I felt that people will enjoy watching the film. I feel like getting more closer to Telugu audiences with the film.
What is your favorite scene in the film?
I love the lead scene that comes before Butta Bomma song. I also liked the board room scene in the film. Both the scenes are very funny.
Is it not difficult doing multiple films at a time?
I have the capacity to do four movies at a time. I am doing two films in Telugu and I can also do two more films in Hindi. I want to become an Indian star. I do not want to restrict myself to a single language.
Are you doing any women centric films?
There are less women centric roles in Telugu. I came across a script recently but I did not sign it. I want to do different and unique scripts that project me in a different angle.