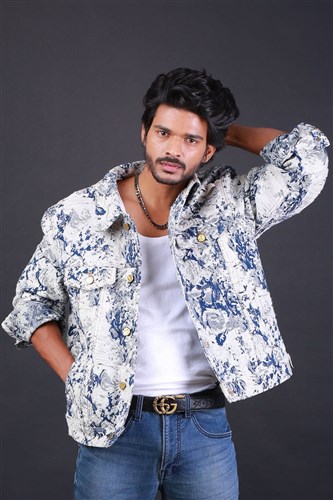 Matti Katha created history by winning 9 awards in international film festivals. Young hero Ajay Ved grabbed everyone's attention through this movie. His acting talent and good looks are impressive. This movie which was released recently has been appreciated by the audience for the new effort.
All those who have seen Matti Katha in the theatres are appreciating that Ajay Ved's acting and complimenting that he will be a promising actor. The way Ajay Ved spoke in Matti Katha promotional programs also showed his confidence as an actor.
In the Matti Katha release press meet, producer Appireddy said that Ajay Ved's talent, punctuality and commitment impressed him and said that he has a bright future. Ajay Ved impressed the audience in the theatres with his performance. The young hero says that his goal is to get a good reputation as a hero by choosing creative subjects.
In the movie Matti Katha, Maya, Kanakavva, Dayanand Reddy and Balagam Sudhakar Reddy acted in lead roles along with Ajay Ved. This film is produced by Appireddy under Mic Movies banner. The film is Co-Produced by Satish Manjeera. Directed by Pawan Kadiyala. The film Matti Katha has created history by winning awards in 9 international film festivals as well as awards in three categories at the Indo-French International Film Festival.